Maybe a wrong topic to ask but still:
Can we please get Tidal genres tags added to Roon search engine?
E.G. I want to search for some acoustic blues in Tidal. I type it into search window and I get the following: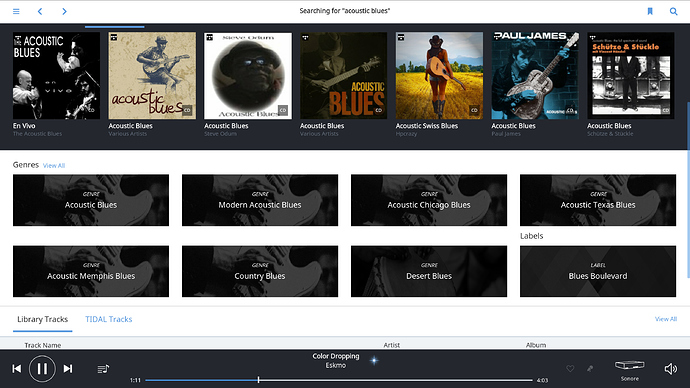 I press the Acoustic blues genre and I get the only artists \ albums that I've added to my library: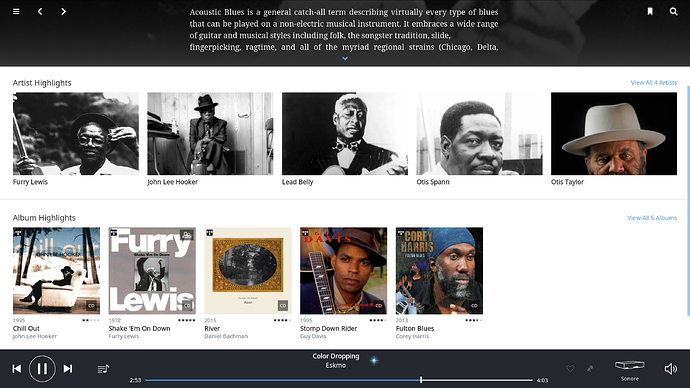 Is it possible to get results from Tidal search here?