Hi Robert
Can you try this, I,ve just done a test on my Windows 10 machine to add a share in Roon
On the folder where the back up is right click on it and select 'properties'
Select the'Share' tab, press the 'share' button
Select your user name, on the bottom right press the'Share' button.
this should share the folder.
You should see something that says ' To change this setting use the network sharing centre.
If you click that link you should see - Turn on network discovery , and Turn on automatic setup of network connected devices are both selected.
If you don't know the IP of the machine from the search bar search for 'command prompt'
then type - ipconfig and press return
In the returned text look for - IPv4 Address , which on a standard router will be 192.168.1.XXX
So this is my entry in Roon to add the share , the user name and password are what you use to log into your PC.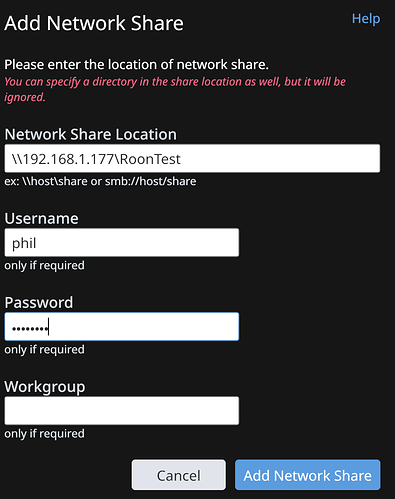 Here you can see that windows folder added in Roon


So in theory you should be able to use the above method to add and navigate to your backup folder.