Core Machine (Operating system/System info/Roon build number)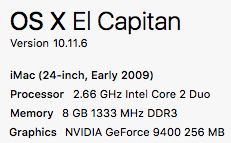 Roon is latest build, downloaded last night.
Network Details (Including networking gear model/manufacturer and if on WiFi/Ethernet)
Just the Mac over WiFi
Audio Devices (Specify what device you're using and its connection type - USB/HDMI/etc.)
None, doesn't matter if I have any output devices connected.
Description Of Issue
For a few weeks, I cannot launch the app at all: it just sits there with the black quote screen, and I eventually get the dreaded "application not responding" message and have to force quit. I just updated Roon yesterday, and have restarted the machine multiple times.
Thanks for any help!