Roon Core Machine
Windows 10 Home, v 21H2
Intel i7-7700K CPU @ 4.20GHz
16GB RAM
Networking Gear & Setup Details
Gigabit fiber, Araknis gigabit router & switches, Cat6 core & remotes
Connected Audio Devices
Naim ND5 XS 2 streamer
Apple TV streamers
Chromecast Video
all on Cat6 connections
Number of Tracks in Library
16780 tracks
Description of Issue
All Tidal tracks fail to play back: After clicking the play button, the time shows:0:00 and doesn't move, and the elapsed time "bar" shows a waiting state (moving back and forth).
This occurs no matter the playback device - Naim streamer or AppleTV.
Restarting the Roon Core windows server did not resolve the issue.
Everything else is working:
internet radio & local file playback
browsing Tidal albums, art, and tracks
Tidal playback using my account on any other non-Roon device or platform
signing in to account on Tidal.com
Was working fine a few days ago. My Roon core recently updated to build 970 - not sure I can tell, but the problem may have occurred with the update.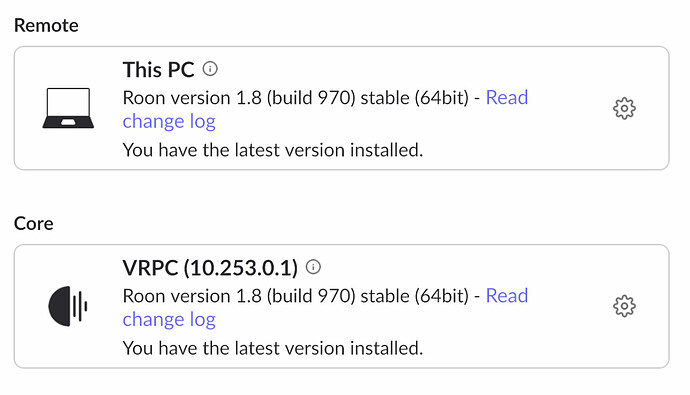 monty
I have the Roon Server logs from before and after the reboot - not sure if I can attach them here, so I uploaded them under my name to the Logs Uploads Server.
Thanks, please help asap…
Monty Kosma