Roon Core Machine
MacBook Pro 2014 (A1502) 2.6GHz i5, 8GB RAM
Networking Gear & Setup Details
Asus ZenWiFi AX (both devices connected to router via Ethernet, not WiFi)
Connected Audio Devices
Number of Tracks in Library
35,000
Description of Issue
Prior to recent unrelated (?) core hardware issues (failed drives), my Roon Core had no trouble automatically connecting to my NAD T758v3 receiver. Now it shows up, but I cannot enable it as an output device.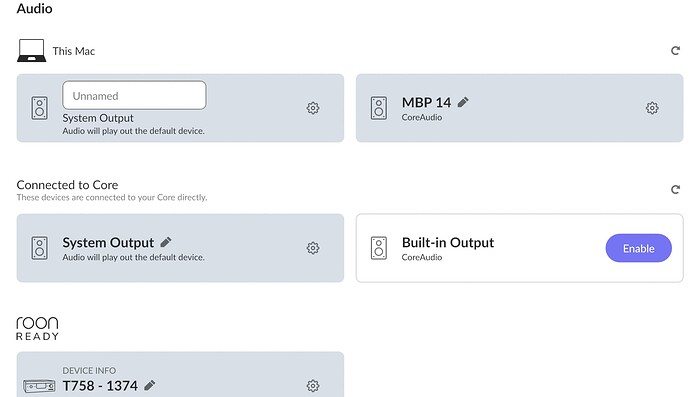 I confirmed that my router shows the NAD bering connected at the same IP address as it shows with in Roon. I have power cycled the NAD and the MBP running as Core. I am able to send music to another computer via WiFi.
How do I get this thing working again?
Also: I have an Apple TV box. AirPLay is enabled, but I do not see this device showing up as an available device on the Audio tab. How do I enable it?