Roon Core Machine
Intel Core i5-8600K 3.6GHz, 16GB RAM
Roon Version 2.0 (build 1169)
Networking Gear & Setup Details
Plusnet 2 Hub Router wired directly to Core (no VPN)
Connected Audio Devices
Roon Bridge Innuos Zen Mini (v1.8 build 1125) USB to Chord Qutest
Number of Tracks in Library
10,000 tracks
Description of Issue
Roon Arc Beta (v1.0.7 Build 100103)
Only some offline content is availalbe for playback.
From the screenshots you can see I can play the Ghazal album but I am unable to play The Royal Scam.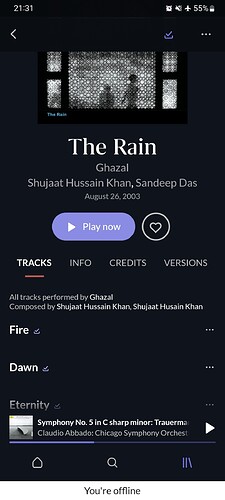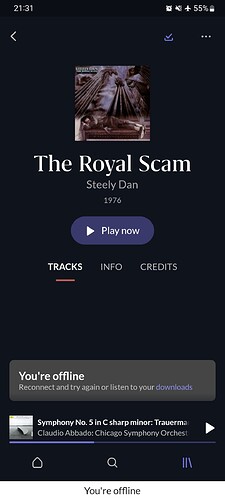 It seems to vary which albums I can't play after toggling offline mode and having a connection and toggling airplane mode.
Hope that makes sense!
Any help would be greatly appreciated.