Core Machine (Operating system/System info/Roon build number)
iMac rEtina 5K with MacOS catalina, Roon build 1.7 build 537
Network Details (Including networking gear model/manufacturer and if on WiFi/Ethernet)
Google wifi mesh. Everything is connected through this. The google wifi connects to a cable modem. There are three nodes total.
Audio Devices (Specify what device you're using and its connection type - USB/HDMI/etc.)
bluesound node and bluesound portable unit, connected via wifi.
Roon installed properly and indexed my music well on the Mac. It says the iMac is the core. I have it configured as instructed, and checked to make sure it was set to accept remote connections. It does connect to the bluesound devices and play music over them. But when I started up the roon remote app on my iphone x, it can't find the core. Have tried the suggested tips (restarting, etc).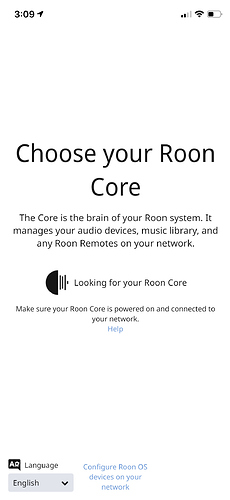 Add images