Roon Core Machine
Mac Mini M1 2020 8GB
Networking Gear & Setup Details
Netgear GS 308 connects core to Mac Mini Intel output
Connected Audio Devices
Output to Pro-ject DAC Box DS2 Ultra
Number of Tracks in Library
Around 60,000
Description of Issue
Long time user, and have always had success moving files according to guidance here:
After quitting core and moving some files, I'm caught in a loop trying to reconnect to core (Mozart). Screenshots should tell the story:
click connect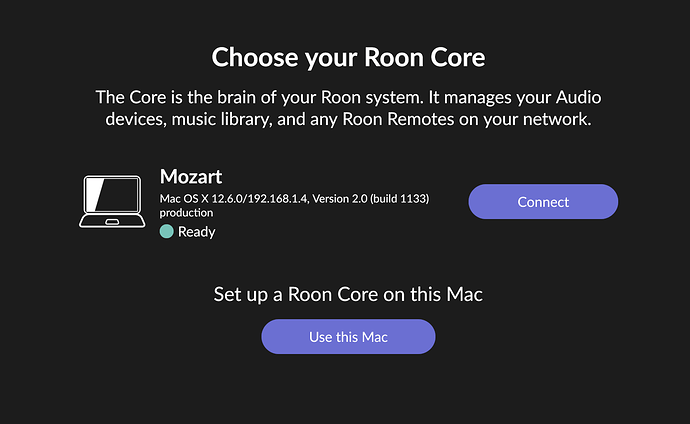 login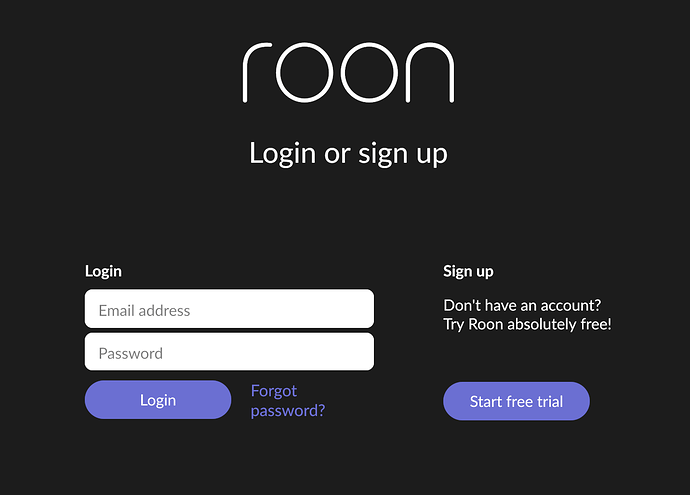 go back to try again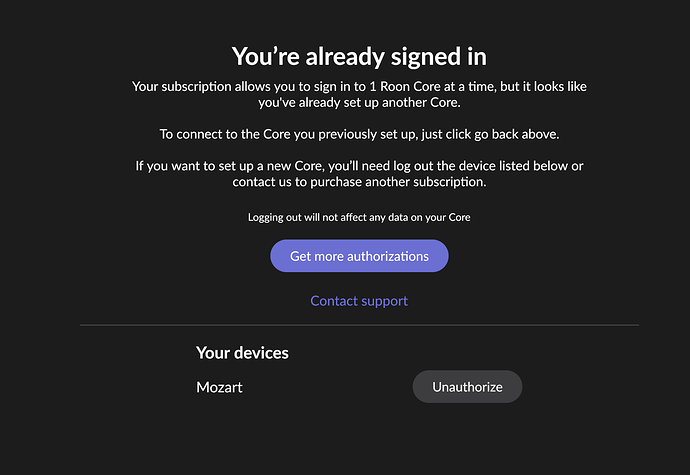 I've also restored from last night's back up, but I'm taken back into the same loop.
Thanks for any assistance.