Core Machine (Operating system/System info/Roon build number)
ROCK on INTEL NUC 7i7BNH, 8MB, 128 SSD, 2TB SSHD
**ROON REMOTE RUNNING ON DELL LAPTOP, WINDOWS 10 HOME, **
VERSION 1809, 2019-02-10, OS build 17763.475
Network Details (Including networking gear model/manufacturer and if on WiFi/Ethernet)
LINKSYS EA6400 ROUTER ETHERNET CABLE TO Velop node (primary) then ETHERNET CABLE connected to NUC (see below)
Audio Devices (Specify what device you're using and its connection type - USB/HDMI/etc.)
BLUESOUND SPEAKERS, RUNNING ON THE VELOP WIFI(Pulse 2 and Flex
Description Of Issue
Got my ROON remote set up on my DELL(thank you again Henry), could see the ROCK in Network but not my Bluesound speakers. At this point, my NUC was plugged into the EA6400 router directly and my laptop was using the router wifi access. Figured that as my Bluesounds were set up on the mesh VELOP wifi, I needed to get the NUC on that network.
I unplugged the NUC from the router and plugged it into the Velop. Et voila! my Bluesound started to, gradually, appear in my audio list. Also switched my laptop to access VELOP as well.
But now I can"t get my laptop to see the ROCK. It doesn't show up at all in the File Explorer. However, my ROON remote, on my laptop, can connect to the ROCK no problem. I'm streaming TIDAL right now without any issue.
I've spent the last few hours scouring the ROON forums and tried various suggestions.
Updated my laptop(only thing needed was a mouse driver), did the SMB1 on, and then off, rebooted multiple times. gave firewall permission when asked re ROON and RAAT(?).
Learning lots but still stumped
Help greatly appreciated, Mother's day tomorrow so I can't spend/waste any more time getting this thing set up!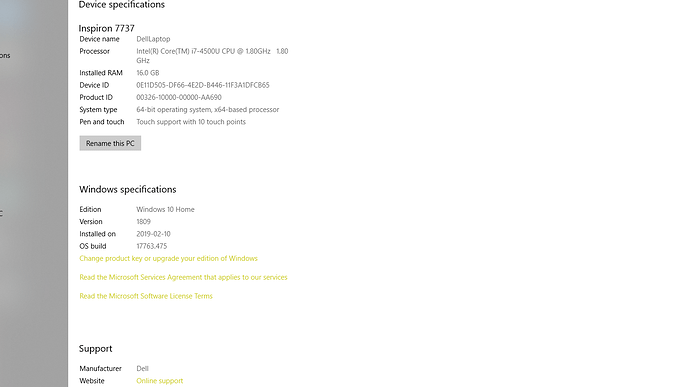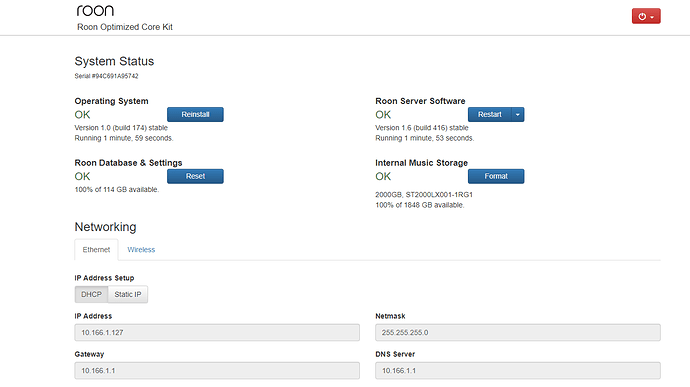 thanks
UPDATE- I can see my ROCK NUC !!! I had to set up the VELOP as bridged. Have to reset(unplug and plug back in) my speakers but didn't need to do anything else.
Still haven't figured out how to set up Storage and Network share though. Adding Folders Using Path
page "Adding Folders Using Path" is not all that clear/useful to me, unfortunately.
And I don't know if my 2TBSSHD is "usable". I formatted it, again so ROCK can see it, but I'm not sure where to put the music file. Again, The help page is a little confusing there.