Core Machine (Operating system/System info/Roon build number)
Roon ROCK NUCi3, 8Gb DDr4, 250Gb m.2 PCI Ex and Samsung 960QVO 4Tb SSD
Samsung external USB DVD Writer (And WD 1Tb exFAT 2.5" external USB drive, not used at this time)
Description Of Issue
Just tryin out the CD Ripping feature of Roon OS and successfully ripped my first CD!
Problem is that it isn't identified and therefore lacks any identifying metadata.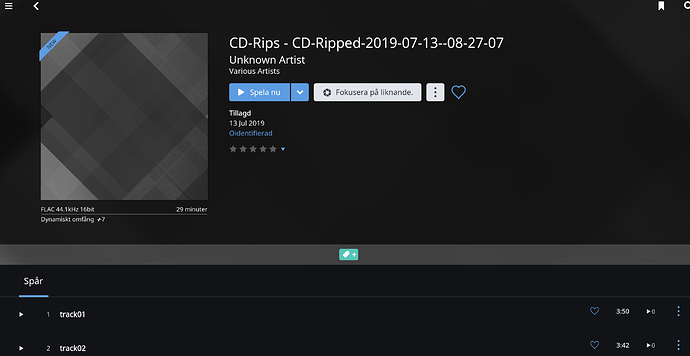 This album is already in my library, ripped with XLD (which identified it correctly afaik) where it is presented correctly and also identified by Roon:

I also tried ripping the CD layer of my Norah Jones - Come Away With Me which was successful: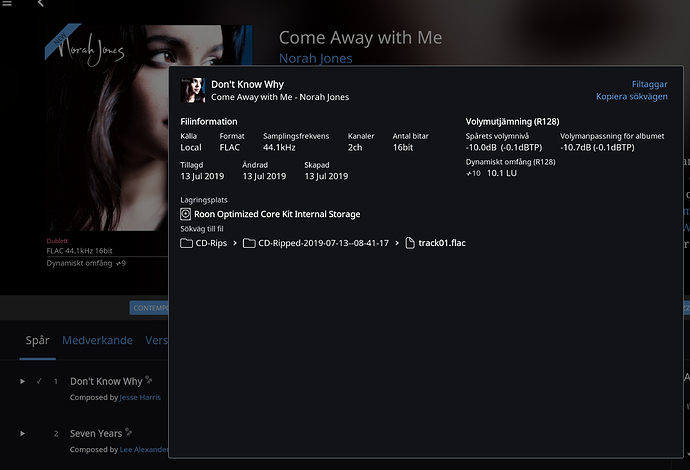 So, how come Syd Lawrence Orchestra couldn't be identified by Roon ripper?