I've moved my Core to a new PC using the restore backup method as described in Roon KB. Playlists, tags etc. are all there so I presume it has worked.
However I know that this album was recognised properly as Boy and not a box set previously.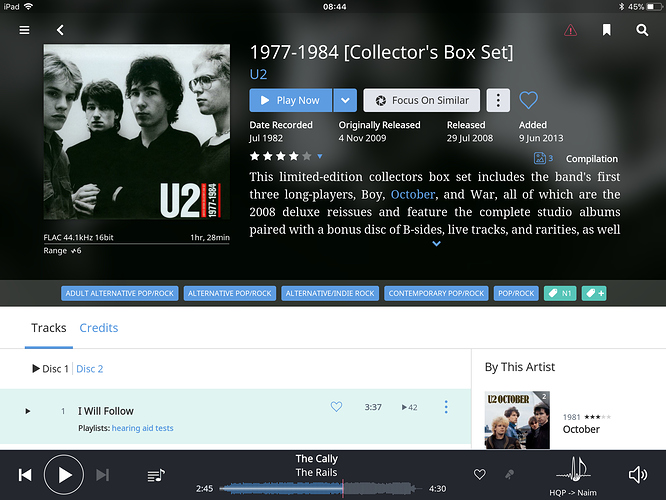 I have also noticed some covers which have changed.
The only change is that I copied the music files to a NAS Drive as they were on a drive on the former NUC Core.
It did take over an hour for all the tracks to be imported. It was not practically instantaneous as when a drive is disconnected and reconnected.
@support have I done something wrong?
.sjb