Core Machine (Operating system/System info/Roon build number)
ROCK on a NUC8i7BEH
Network Details (Including networking gear model/manufacturer and if on WiFi/Ethernet)
Ethernet
Audio Devices (Specify what device you're using and its connection type - USB/HDMI/etc.)
Synology NAS =>ROCK=>Chord MojoPoly
Description Of Issue
I needed to change my NAS password for some diagnostics. After doing so, Roon was no longer able to find my NAS. I did not see an easy way to update the password for an existing network share (is there one?), so I attempted to create a new network share using the same path as the old one, however, Roon didn't take that as a valid network share.
The easiest solution would be for me to update my password so Roon can access my NAS. If that is not possible, how would I go about creating a new network share using the same path?
Here are a few screenshots-
My existing share path with my old credentials embedded somewhere:

I added the same share and username, but with the new password: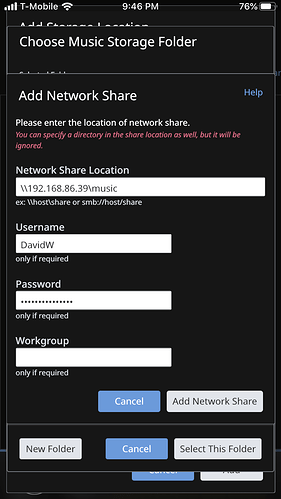 and the reply: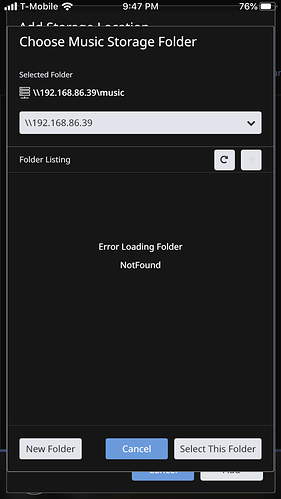 Thanks for the guidance.
David