Hello all. I am a happy user of Roon 1.3 on ROCK for some weeks now. I copied all my music to the internal SATA drive in 2 main folders: Library and Xmas (for holiday albums).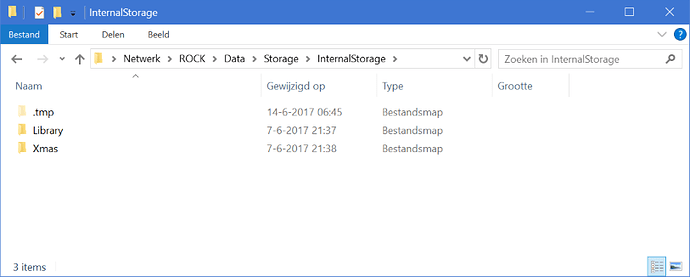 The watched folder is (automatically?) set to the root of the internal storage drive.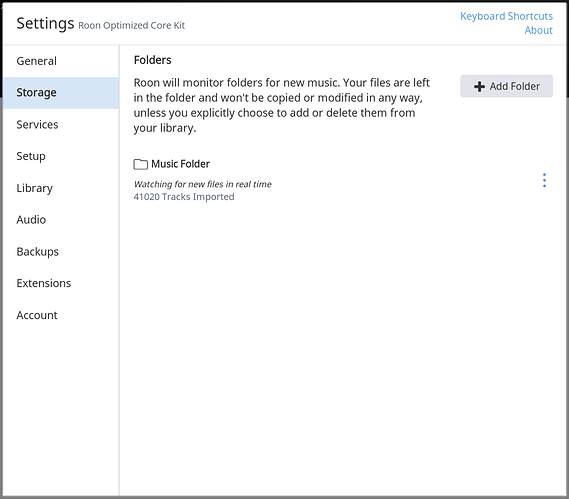 I would like to separate these locations in my collection, as the Christmas music will not be played most of the year. I think a good solution for this is like suggested in Splitting my music collection, by adding each of the main folders as watched folder instead of the root of the drive.
However, I cannot change the watched folder location in ROCK. The Browse Folder button is missing from the Edit Storage Location window: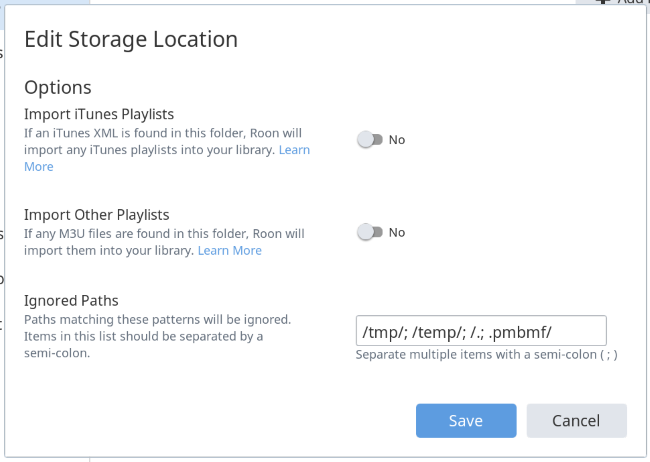 It does not matter if I disable the watched folder or not. If I click the Add Folder button on the Storage Settings page, I get the Browse Folder button, but the window it calls is empty except for an Add Network Share link.
So it seems to me that it is not possible (in this current version of Rock) to change the watched folders on the internal storage. Or am I overlooking something?