Roon Core Machine
Apple MacBook Pro (15" 2017)
Catalina 10.15.7
3.1 GHz Quad-Core Intel Core i7
16GB 2133 MHz LPDDR3
Networking Gear & Setup Details
Virgin Media Hub 3 connected to laptop via ethernet.
Connected Audio Devices
Raspberry Pi 4b with Allo BOSS DAC connected to router via ethernet & to analogue amp via standard phono.
Number of Tracks in Library
272,948
Description of Issue
I'd like a better understanding of what I'm seeing when I see things like this (when adding Primary Artists to a release):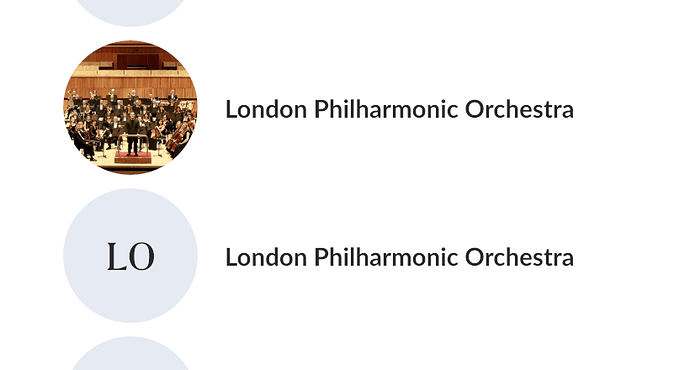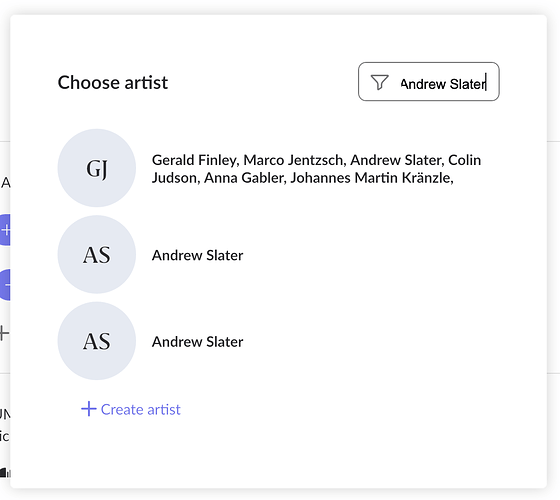 Are there more than one because I'm seeing Roon's "official" entry & a separate user entry? On several occasions, I've created & added an image to an artist's profile in my library & I'm sure many, many people do this. Are these "bespoke" artist profiles then added to Roon's database? (I think I remember seeing something about submitting it, but I could be imagining things again!)
More importantly, is there any way for me to know who Roon thinks each of these artists are before adding them & then clicking on the name? This is not such an issue for the London Philharmonic Orchestra, although I do wonder where Roon would take me if I added & then clicked on both. (Do they lead to the same place?) But with "Andrew Slater"? Well, let's face it, there must be many artists who have the same name as other artists. At the point of selecting the artist to add it to my release, I have no way of knowing whether these are the same artist or two completely different ones with the same name. (I'm wondering whether or not some kind of feature request, like the artist's profile popping up when hovering over with the cursor, or a little button to click to see more info - before adding the artist to the release - might be in order?)
Or is it just a glitch in the system? I sometimes get a thing where, when I'm scrolling through the sometimes dozens of artists to get to the one I want, a persistent photo appears next to the artist name & keeps moving to the next artist as I scroll until it's "cleared" by another photo arriving. This is clearly a bug of some description, so maybe the duplicate names is also a bug.