Roon Core Machine
Latest version running on separate windows server.
Networking Gear & Setup Details
Poly was tested on two different Wi-Fi routers.
Connected Audio Devices
Poly is connected to Mojo2 and have latest v3 firmware.
Description of Issue
Hello!
In my signal path showing Chord Poly (Roon ready) is doubled as on screenshot.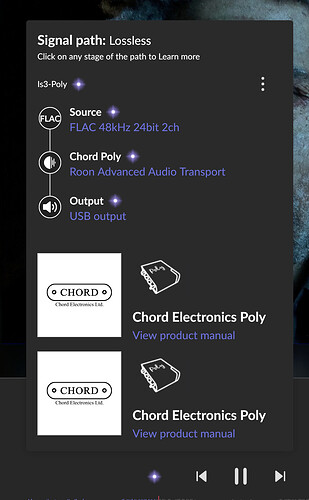 Is this is a normal behaviour?