I've noticed the performance of my Late 2016 MacBook Pro deteriorate when I'm running Roon from time-to-time. It's taken a couple of weeks to see this happen, so I thought I'd share now.
As controller–Roon Server is running on another machine–everything is fine and then all of a sudden CPU rises quickly to around 50-60% and the laptop is unusable; applications and keyboard entry laggy and unresponsive.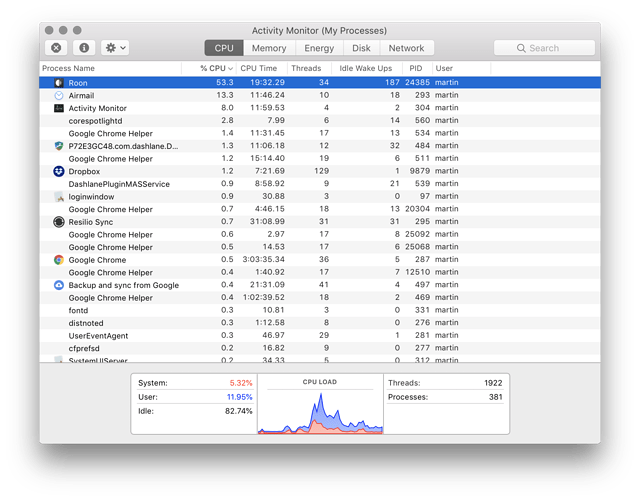 Close Roon and performance returns to normal immediately, even after restarting Roon.
I'm also running High Sierra 10.13.4.
The most recent occurrence was shortly after I hooked up a Chord Mojo with Crossfeed (Jan Meier's Settings) enabled.