Dear all,
I have used the following EQ settings in Roon to optimize my HD650: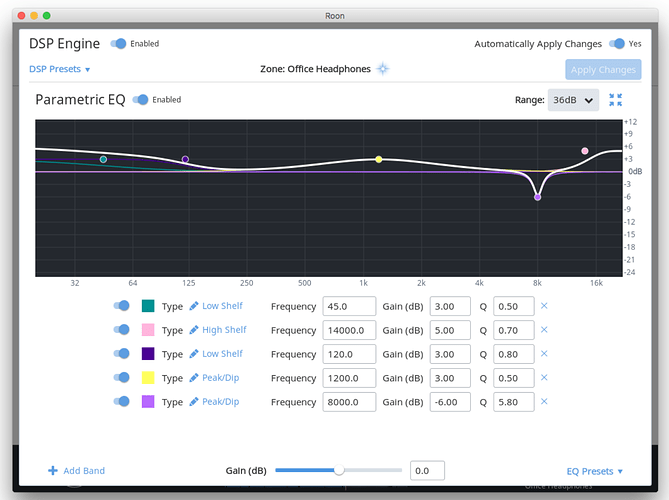 (Source: https://kb.roonlabs.com/DSP_Engine:_Parametric_Equalizer).
I quickly noticed that my HD650s started crackling like crazy on certain songs (one example where it was especially noticable was when playing 'Pink Rabbits' by The National over Tidal in Roon). I first thought my HD650s were broken but it was the same when using my UE-18 Pros.
After playing around with the EQ settings a bit (and using your bass settings) I am pretty sure that it only occurs when pushing the lower frequencies. As a total EQ-noob I am a bit confused that this would be the case.
My question is, if somebody can confirm that the crackling exists when using the same track with the HD650s or if both of my headphones happen to be broken? Or am I doing somthing else wrong?
Not sure if it matters, but I am using a MacBook Pro -> Mojo -> Headphones.
Thanks and all the best,
Robin