Besides, I can't hide a duplicate album!
THXIA, here are some more

Have you gone to Settings > Library > Library maintenance and clicked the Clean up library button with all three options selected?
deleted everything and reinstalled it, had the hard disk read in again.
was able to delete 361 files, let's see…
Your storage paths show more than one instance of the same album - which is correct behaviour.
If Roon is detecting these as duplicates (which I suspect not because I see some are different sample rates) you can set Roon to show or hide duplicates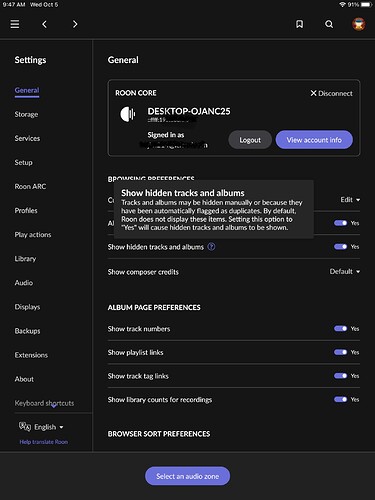 Differences in our languages are making this a bit more difficult.
We are getting closer though.

Is Roon running when you are renaming or moving folders?
I wonder if this is causing the issue?
Hello, in fact, the duplicates created by renaming the folder are now gone. However, there are still some duplicates that I cannot delete.
mostly use the google translator
Problem is solved! Have removed the write protection on my hard drive… although that didn't matter otherwise…
I'm sorry if I keep asking such stupid questions, but how can it be that roon recognizes these albums as duplicates?!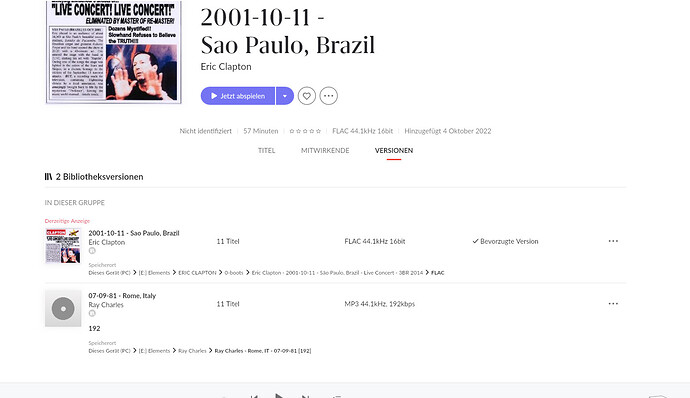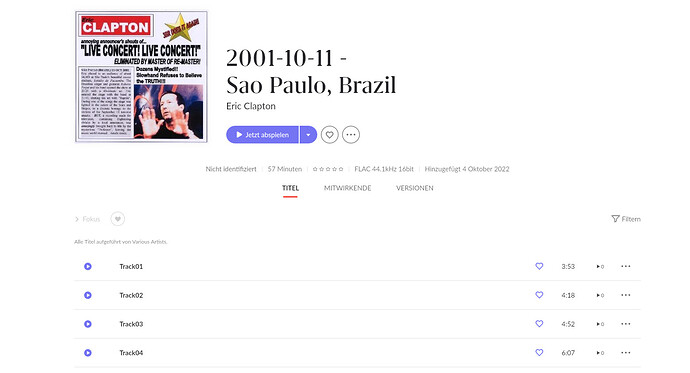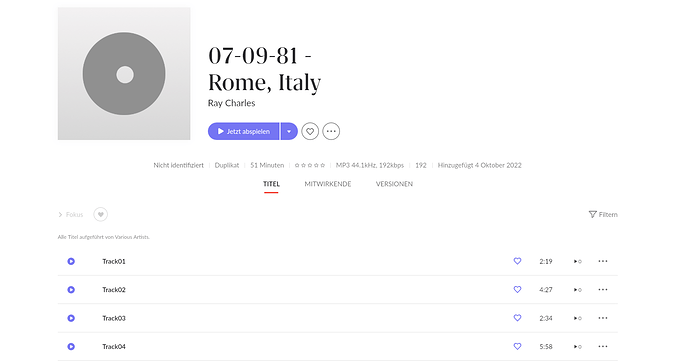 Roon is doing the best it can - it looks as though neither of those albums has much, if any, metadata associated with them. Neither of them can be identified by Roon. Roon has just taken a wild guess based on very little evidence that they might be versions of the same release.
Are these real albums, or just track compilations that have been put together by someone? If the latter, then it looks as though more metadata would help (e.g. real track titles)
I can't answer this question in detail, but we seem to have solved my biggest problem,can greatly reduce the amount of duplicates, this frees up space for me on the hard drive… Thank you for your support!
for 2 years I have been using roon and after each new version I find new duplicates…
Is for me a sign that you are getting better and better!
This topic was automatically closed 36 hours after the last reply. New replies are no longer allowed.