Could somebody please give some guidance on how to set it up the best way possible ?
Roon on Windows 2012 R2 with AO
No AIR client, just USB. USB driver 1.67
Devialet Expert 200 firmware 8.1.3
This shows the device manager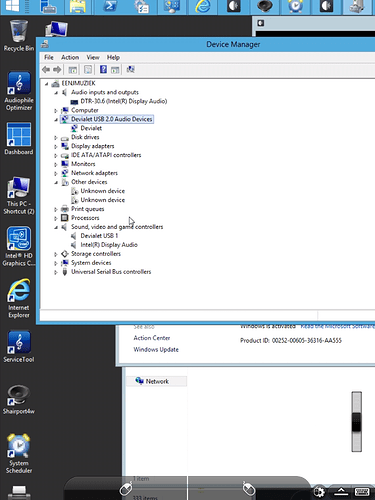 This shows how Roons detects it: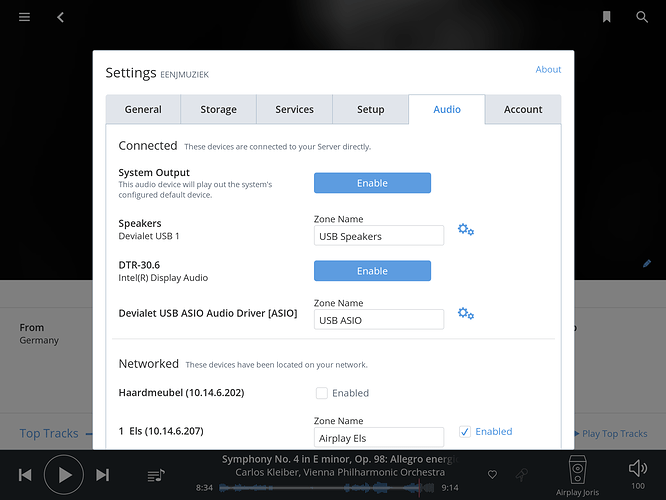 In what cases should I use ASIO as a target please ?
'Speakers' config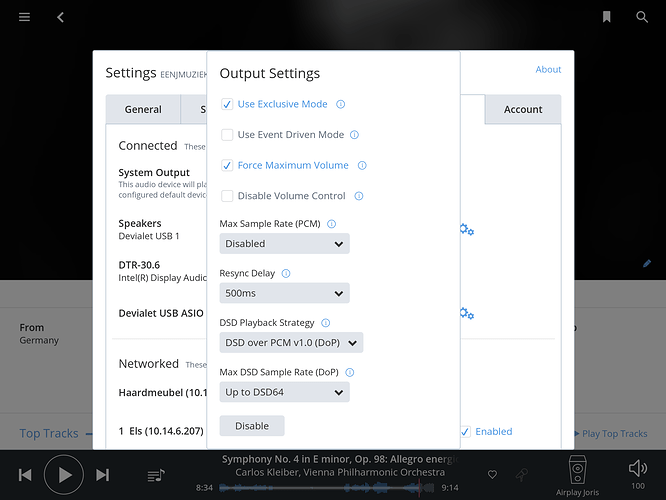 Exclusive mode.: there is only Roon on the PC that is connected via USB. Other clients connect via digital line in or aes.
Use event driven module ? Really no idea if it should be used via USb. Wasapi is used in the AIR driver so I,think it should be on.
Volume control : is there not a way to configure the setup so that Roon handles the volume without quality loss please ? That is my functional question.
Max sample rate : disabled because Devialet can handle more than 192.
Resync delay : 500 seems to do the trick
DSD over PCM (DoP) max 64 is supported according to the firmware 8 instructions
Any ideas, comments, suggestions would be really appreciated.
Thanks,
Joris