Content you're reporting an issue with
One artist with a different font from all others (or so it would seem!)
Have you made any edits to this content in Roon?
N/A
Is this content from local files, TIDAL, or Qobuz?
N/A
Screenshot of import settings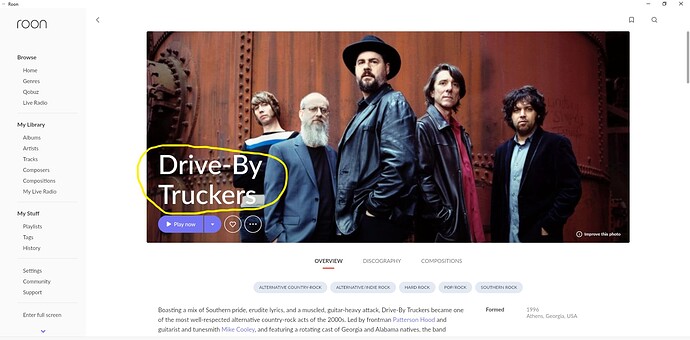 Description of the issue
The font for the artist's name appears to be different from the font used for other artists and I'm not sure why this should be the case.