Couple of hours… Got to get dogs to kennels in an hour
It's gonna be a long drive, the M5 is already filling up…

Have a great break.


is M5 a "Autobahn" or are you filling your very fast BMW?


have fun in Cornwall
Any given Friday, the M5 from Bristol start's full and somehow just gets fuller.
Strange rules for that road. I will wave as I drive slowly by

BTW @cinematic the fast BMW would be wasted in the traffic jam

You're right, I have a fast BMW but it's only fast late at night when "normal" people are asleep

Thought he was going to Texas

The M5 is a motorway. Similar in concept to an Autobahn, however the distinct difference is that (native)* Autobahn drivers actually know how to use them!

Here in the UK, driving in the middle lane seems to be the most widely acknowledged way for a car to travel and the idea of "die Rettungsgasse" is simply beyond comprehension.
*felt the need to qualify that based on the number of emergency announcements on Ö3 radio when I lived in Austria alerting drivers of someone travelling the wrong way along the A8!
I thought I heard that radio stuff at the start refer to the M25
Ah well.
I lived in Brentwood and had to use the M25 a lot , probably still etched on my brain

M25 or Texas… (Or even Florida)
It's a toss up for any of them.
But once you get off the M25 and enjoy Devon and Cornwall in weather like this it's definitely closer to Heaven than Hell (@PixelPopper must love it, besides all those pesky tourist's)
And as it is a music thread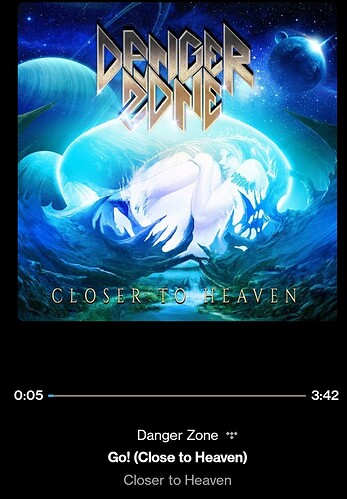 Absolutely spot on comment. Where is James Bond with rockets in bis car to make people drive properly

You must be hallucinating, thinking the average Germans know how to drive… they're actually worse!
Many years ago I used to drive from Holland to Hanover and the number of skid marks that just went off the roads and down bankings used to scare the crap out of me. A lot of these wer two lane autobahns at that time as well.
One of the Germans I worked with explained to me that it was Porsche drivers coming around the corner at 200KMH and trying to avoid a Trabant doing 60KMH.
30 years later and I still don't know if he was pulling my leg.
Hexagonal hopefully

Yes,trabant doing 60kph

I'm wondering if I'm the only one that had to Google Trabant.

Is it not a car you had ever seen?
Unlike the Skoda and Lada which were I am sure originally designed as Tanks, the Trabant was not designed at all to even be car

I had the pleasure of driving behind some very slow Eastern block car's in the early 90s on Autobahns and it's not something I am likely to ever forget

The Trabant was merely the worst of them from what I remember.
No googling over fifty and/or interested in cars.
Needed googling normal people.