I have a DS Junior (ThunderCloud firmware) and notice that Roon is downsampling my music. Any insights would be appreciated.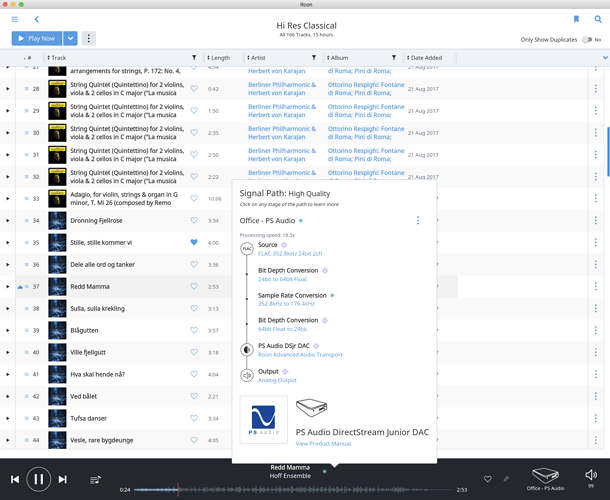 Hello @Scott_Lonning,
The maximum supported formats of the PS Audio Network Bridge II are 24 bit 192 kHz PCM and DSD 64. Roon automatically identifies the formats and rates the device supports and performs sample rate conversion so that playback will occur successfully.
-John
Thanks John
I didn't realize that
This topic was automatically closed 36 hours after the last reply. New replies are no longer allowed.