Core Machine (Operating system/System info/Roon build number)
ROCK running on Intel NUC8i3BEH1
Network Details (Including networking gear model/manufacturer and if on WiFi/Ethernet)
ASUS Mesh network on AC66U routers
Audio Devices (Specify what device you're using and its connection type - USB/HDMI/etc.)
Yamaha RX-A860 receiver connected to ROCK via HDMI
Description Of Issue
I am able to send 2 Channel DSD files to my Oppo 205 via USB with no issue, but Oppo can't receive multichannel through USB.
So I initially sent multichannel to Oppo over HDMI, but had PCM conversion issues, so I switched the HDMI cable directly to the Yamaha Receiver that would natively play multichannel DSD discs played on the Oppo.
However even connecting the ROCK directly to the Yamaha I cannot send the multichannel DSD content without it being converted to PCM. For DSD Playback Strategy I tried the "DSD over PCM v1.0" but I only get hiss with the music at a very low level. I do not even get the "Native DSD" option. I can only select "Convert to PCM".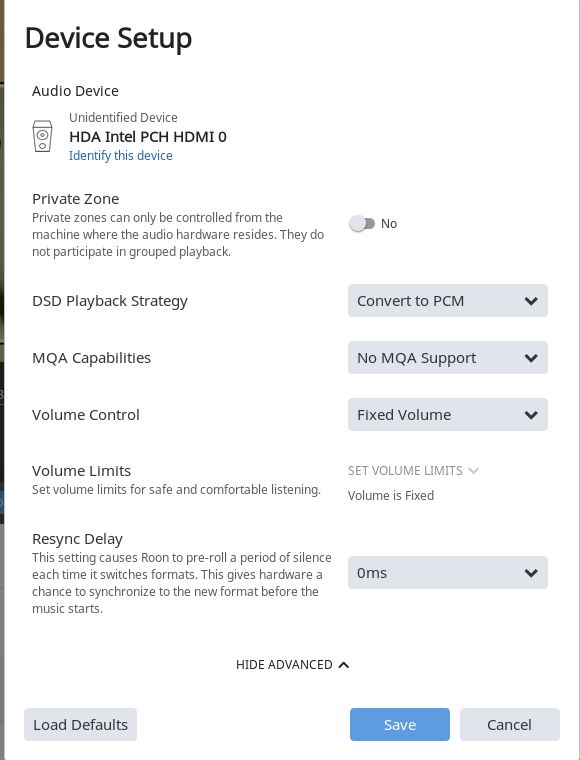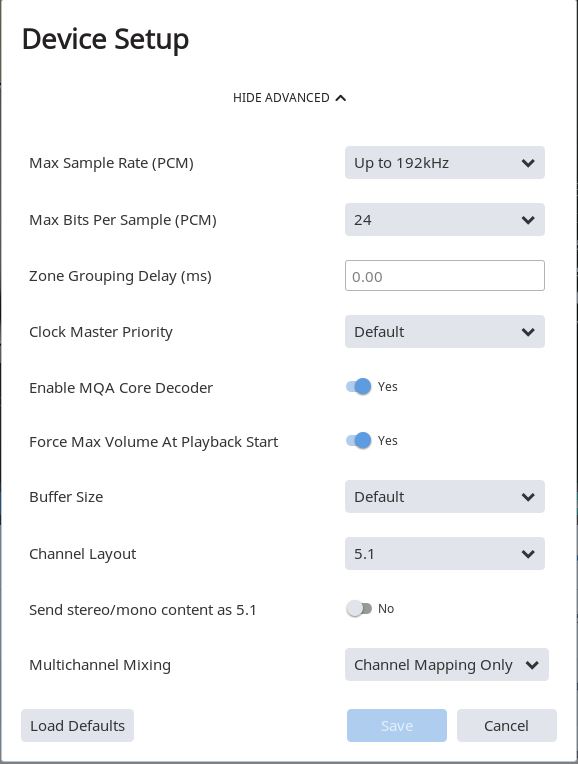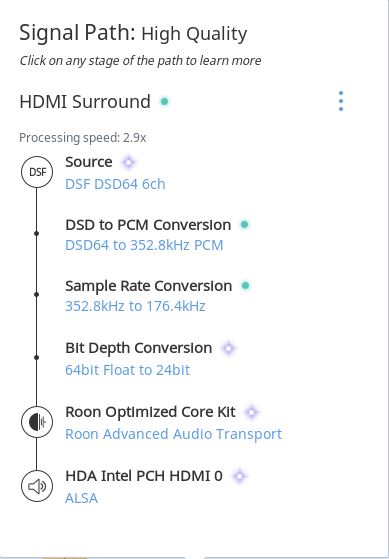 Using this method sounds good, but I would prefer to get my full resolution DSD.
Thank you for any assistance.
Matt Sallman