@support
Hello i use a cubox i4 as renderer with the latest roonbridge installed. The roon server is also up to date. The Cubox is running a Jessie 4.9.7 (meaning that the kernel should be able to play native DSD).
My DAC is able to managed Native DSD and not only DoP.
The capability are as of the screenshot hereafter


I would like to convert all the PCM into DSD (DSD64 or DSD128) but in "DSD Playback STrategy" i don't have any access to "Native", only "DoP". The screenshot below is clearly showing a DoP conversion.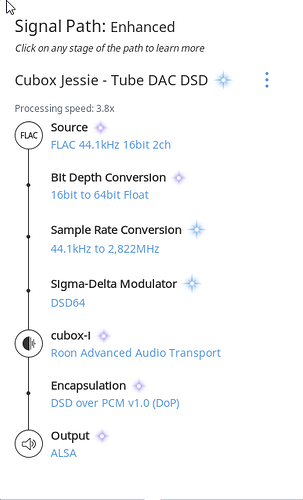 Any reasons why i can not have access to NATIVE DSD ? Is it a probleme coming from the Cubox Kernel ?
Thanks for your support