Hi all, I'm running Roon on the following:
Roon V 1.5 (build 360) stable 64 bit
Windows 10 Home Version
HP Envy x360 with 8 gig RAM and AMD A12-9720p
64 bit OS x 64 based processor
I have downloaded my first DSD file. Roon is reporting the playback as per screenshot: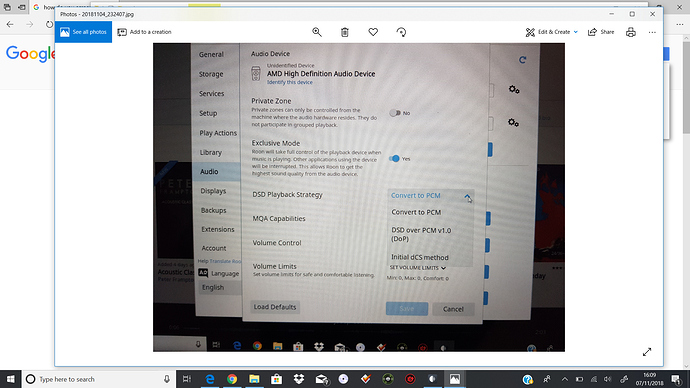 So it is converting to PCM. If I select DSD over PCM I just get noise!
I have my laptop connected directly to my Denon AVR X2300W via HDMI.
I have copied the DSD file to USB stick, plugged the USB directly into the Denon and get full fat DSD. See second screenshot: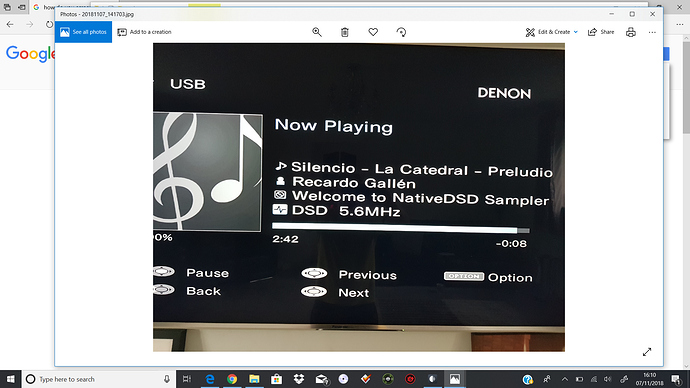 Am I missing something basic? Thanks in advance for any help.