I'm using RoPieeeXL to a Benchmark DAC3 via USB.
I've noticed that the DSP volume is actually in the RoPieee side, but I was expecting that it was on the Roon side, alongside with DSP convolution and volume levelling.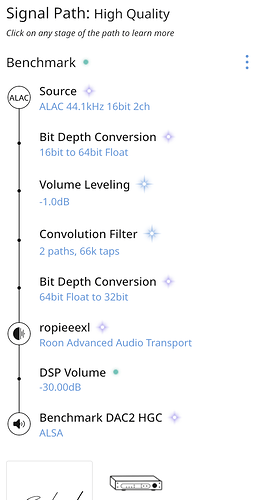 If I select Device Volume I'm getting an Enhanced audio path, but I'm not really clear where the "Hardware" part is taking place. Someone can explain it to me?