Well, unfortunately, my Roon shows the same.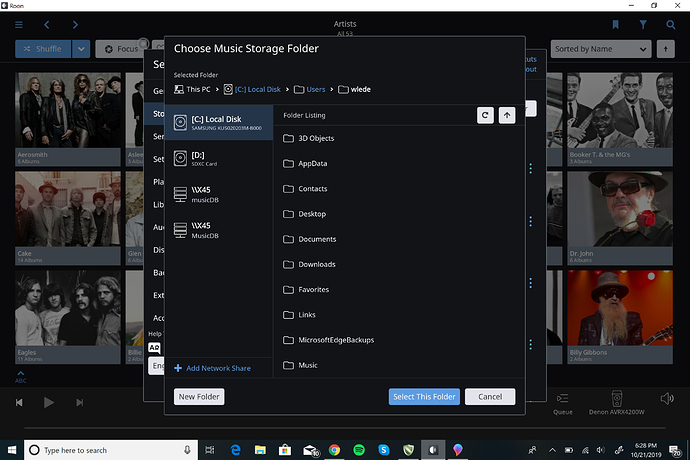 My music is stored on a Cocktail X45. The screenshot shows two Music Storage Folders labeled \ \X45 in my Roon program.
I believe since there's two storage folders, my music library is showing two of each album.
How do I correct Roon to only read from one Music Storage Folder? Is there a way to eliminate one of the "\ \X45"'s as seen in the screenshot??
Thanks in advance for any suggestions.