Core Machine (Operating system/System info/Roon build number)
As the screen shot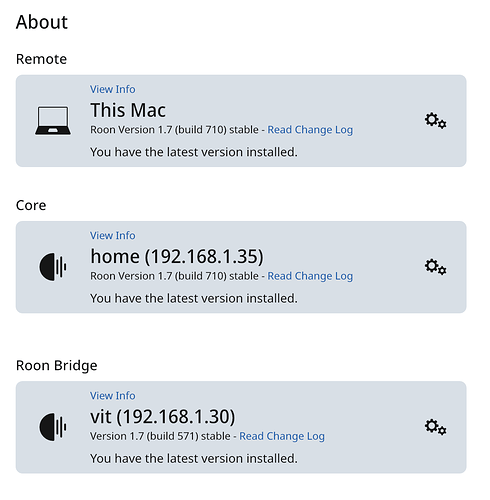 Network Details (Including networking gear model/manufacturer and if on WiFi/Ethernet)
All machines(Core, Bridge, Remote) connected to Ethernet (Copper, 100M)
Audio Devices (Specify what device you're using and its connection type - USB/HDMI/etc.)
DAC: Qutest
Description Of Issue
This is the first time I saw this but I see duplicated headroom management and sample rate conversion section in DSP screen.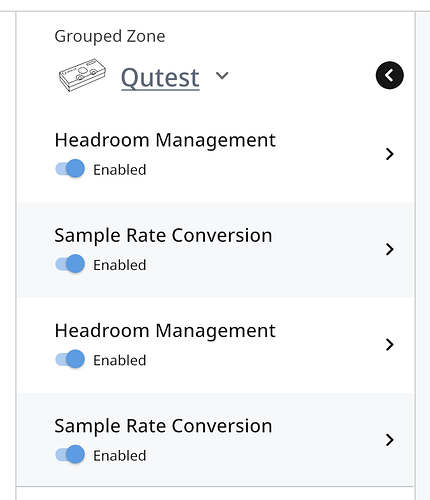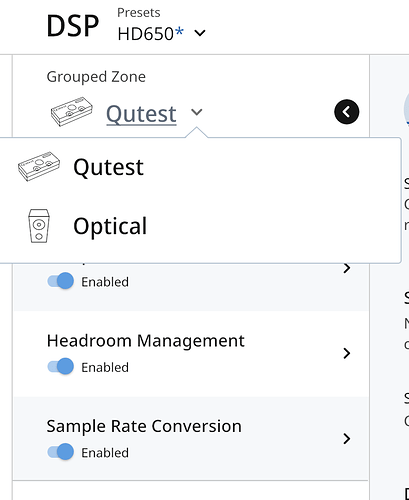 Everything works fine except just a glitch of UI.
One thing to mention is this happens when I group two zones. But I'm not sure it would happen when you don't have the group.
Thanks.