Content you're reporting an issue with
The content at issue is with embedded album art in local files stored in my QNAP core. The art disappeared when I deleted/reloaded the audio files.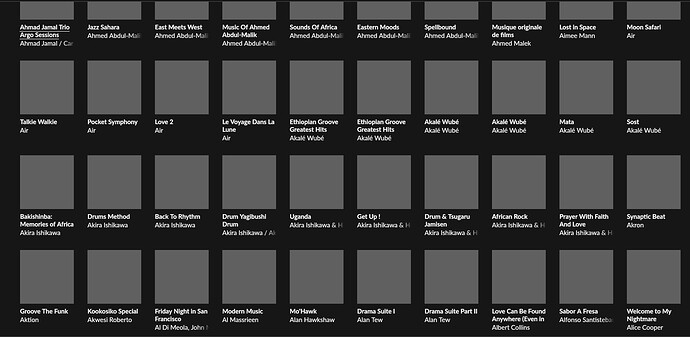 Have you made any edits to this content in Roon?
I've tried switching back and forth from preferring Roon to preferring File, but this has not helped. I've tried re-identifying some albums, and this also does not help.
Is the album identified in Roon?
The albums are all identified.
Is this content from local files, TIDAL, or Qobuz?
The issue is with all local files stored in my QNAP core.
Screenshot of import settings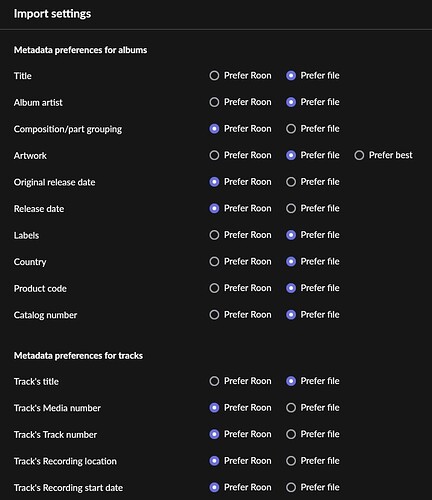 Description of the issue
My QNAP core was hit with the latest ransomware, DeadBolt. Luckily, I had a back-up so I deleted all the encrypted audio files and pasted my back-up files into the mapped watch-folder (same folder structure/names as before). After doing this, none of my embedded artwork is showing in Roon. The metadata is there as it shows in other apps, and it is not controller-specific as this is an issue across all of my controllers (phone, tablet, PC). If I prefer Roon art, then it is fine for those albums that are supported, but for those that aren't and for those which I've upgraded the art, these are all lost. The albums are all identified by Roon and everything else seems to work fine, but I have no art. If I add a new album with embedded art, this works fine and Roon displays the embedded art. If I change the embedded art for an existing album, this also works fine. While I cannot change art for each of my 6000+ albums, I can delete them all again and load them again but when I test this folder by folder, the same issue persists.