Core Machine (Operating system/System info/Roon build number)
Windows 10, SSD, 8Gb, Roon Build 416.
Network Details (Including networking gear model/manufacturer and if on WiFi/Ethernet)
Sagecom Pack Fast 3890v3, WiFi 300Mb Down, 10Mb Up.
Audio Devices (Specify what device you're using and its connection type - USB/HDMI/etc.)
Onkyo TX-RZ840 Airpllay
Onkyo TX-RZ840 Chromecast Built In
Chrome Cast Ultra
Description Of Issue
I can not get Roon to show me the option to enable the Roon MQA Decoder.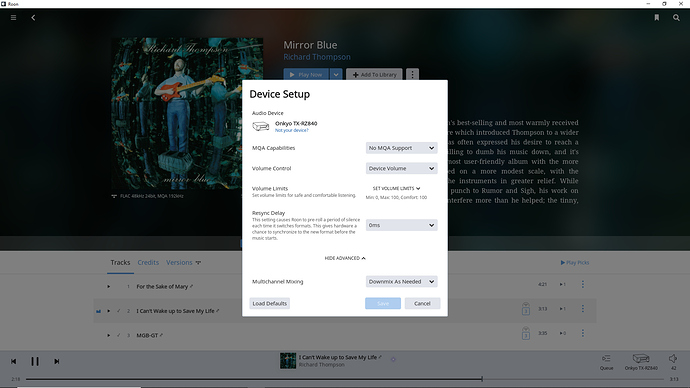 Per Signal Path below, the quality getting to my ears is 48kHz/24bit right? The unfolding by Roon to 96kHz is missing, right?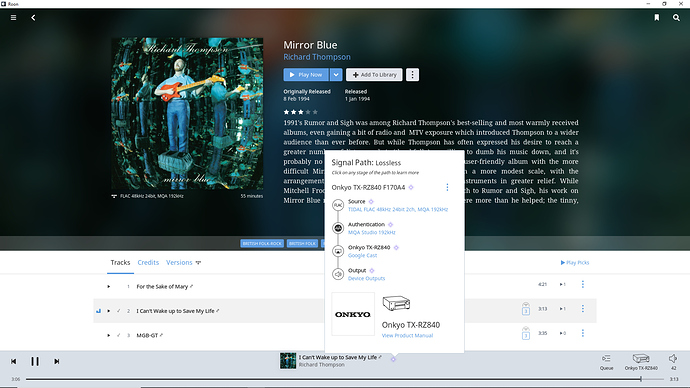 Thanks in advance,
I am making use of the Trial. Will I get to figure this out before the 14 days expire?