Roon Core Machine
Roon Rock
Intel Nuc
Roon os 1.0 build 227
Networking Gear & Setup Details
Zxyel router
Ethernet
Description of Issue
Hi, I was having an issue with setting up Roon Arc automatically so I was following the manual port forwarding instructions. I attempted to change the settings to a static IP according to below pictured instructions.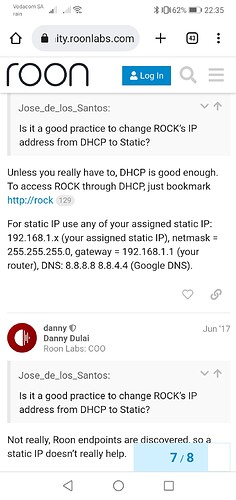 But I entered the DNS incorrectly as 8.8.8.8.8.8.4.4
Now I am unable to connect to Rock at all via the app or via IP address.
I have connected the rock to the TV and this is the message I get, but I am unable to access that address in my browser.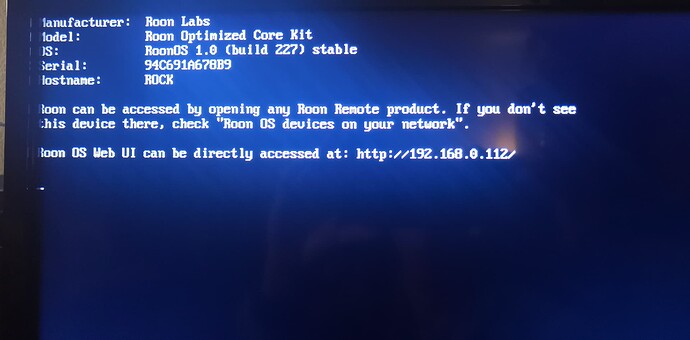 Can anyone please advise on how to fix the issue and get back to DHCP, or a correct static IP?!
This is a screenshot of settings before changing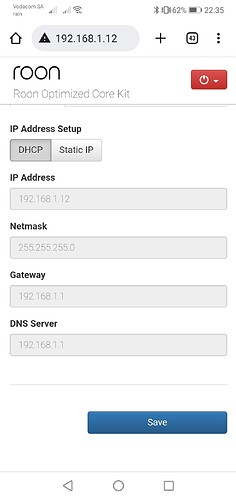 Many thanks!