Core Machine (Operating system/System info/Roon build number)
Intel NUC8i5BEH/Roon app on Windows 10\Linn KLimax DS/1/Synology 216+ local NAS & Tidal Masters. Roon 1.7, build 500.
Network Details (Including networking gear model/manufacturer and if on WiFi/Ethernet)
Sky Q Hub router/Cisco 2960 switches/Cat6 ethernet connection
My experience is that Roon was pretty flawless prior to the 1.7 upgrade. However, I now experience quite a few problems that are a little irritating.
I regularly get an 'Error loading page' message even although the page appears to have loaded correctly. The message disappears if I click on the 'Reload page' option - see screenshot below: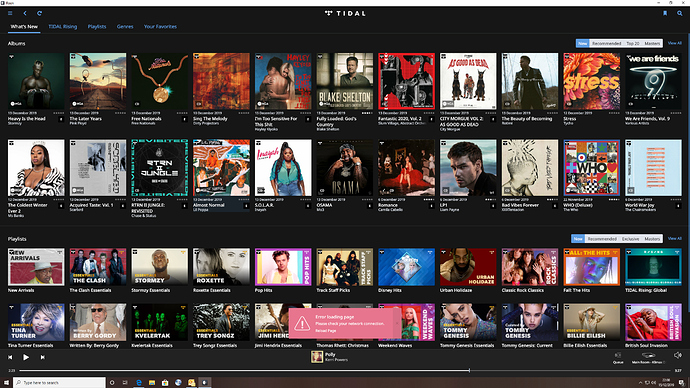 I also frequently find that selecting an album results in a blank page being presented (no error message - completely blank page). Paging back and re-selecting the same album always brings up the album correctly.
These issues are in addition to the one I posted earlier on November 23 - Roon Radio intermittently fails to provide album artwork or artist/album details for tracks it selects for me.
Each of these problems have begun to occur post 1.7 upgrade and were not present before the upgrade.