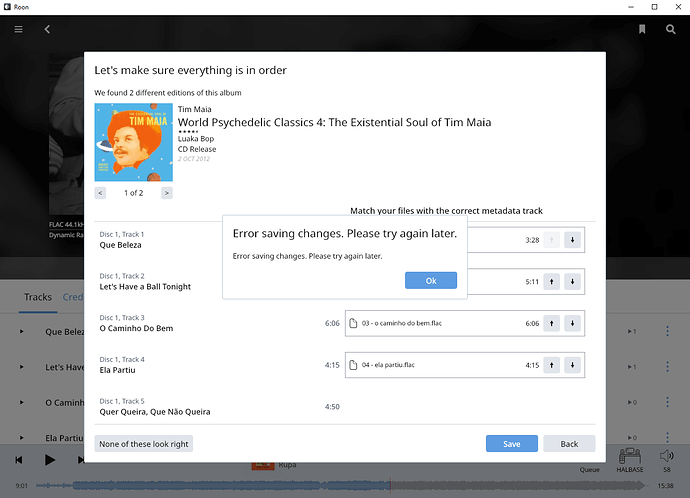 Hi guys, I seem to be getting this issue whenever I try to automatically tag an album that Roon has identified correctly. I have linked the error message I get above.
There is also a separate issue where Roon does not resolve identifying an album and remains stuck on the "searching" screen as shown below: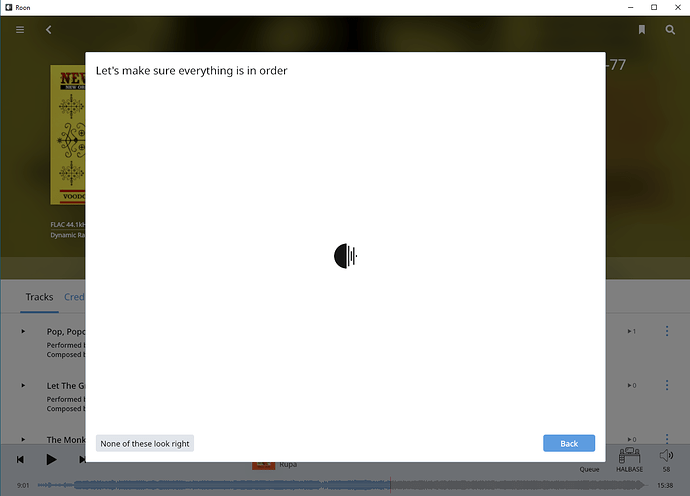 I thought it was perhaps a server issue, but it has remained for about a week now. I run Roon off Unraid and am trying to do this action on Windows 10. I have restarted both machines several times and it seems to make no difference. My internet connection is fine.
Weirdly I have no had this issue before, but seems prevalent now in the last week. Nothing has changed at my end as far as I can tell. Any insight is much appreciated as I've searched on here for this term and got no where.
Thanks!