Hi @Jan_Koudijs
I have been seeing issues with Extension Manager crashing (or never completing checking for updates) each night and having to restart the DietPi device to get Extension manager to work again.
Is this a known issue and is there a way to turn off auto updating to see if this is the cause of the issues.
I see the following screen when I look at extensions onRroon.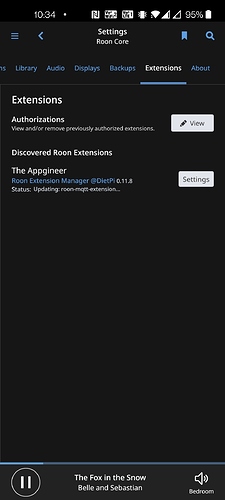 and if I click on the Settings button I see this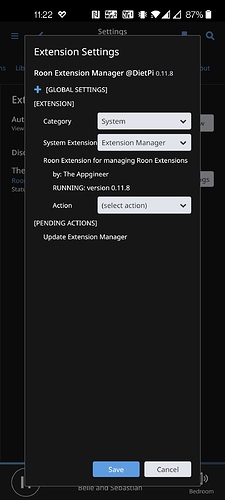 I have looked at the logs and there is nothing there and if I run a manual uipdate it completes in about a minute and comes back up, where I can restart any extensions
Any help offered is greatly appreciated
Regards
Mike