Core Machine
Win 10 Home, intel i5, 8gb ram, Roon 1.6 Build 416
Network Details
Have not tried streaming over network yet
Audio Devices
FiiO M9 DAP configured as a DAC connected to core PC via USB
Description of problem
Roon seems to recognize the M9 but when selected it responds "failed to initialize audio device" I can use the system and listen to headphones attached to the FiiO as DAC but here's the path: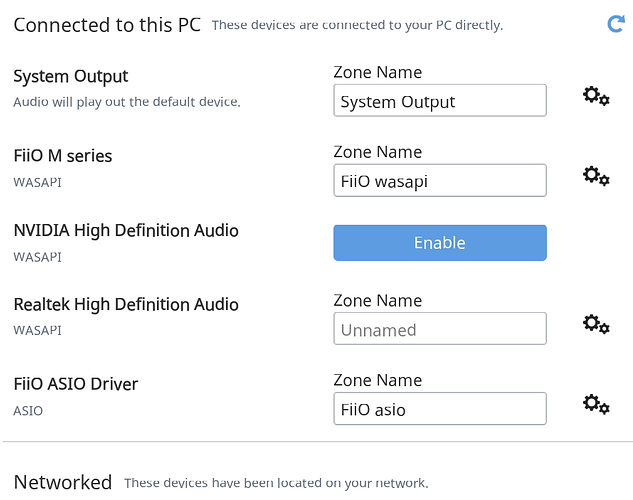 The FiiO can play dsd128 natively, so how can I get Roon to recognize it?
Thanks! - Jack W.
PS: My AudioEngine A2+ speakers are recognized by Roon and it's DAC plays when I attach it via USB.