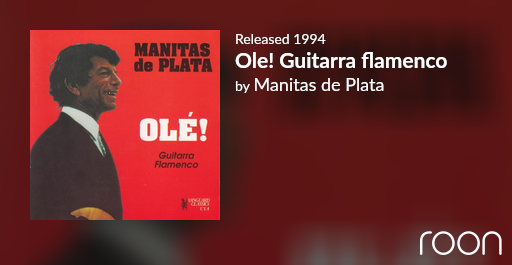 I started with Manitas de Plata and have been building my Flamenco listening base.
One of my earliest albums that I have on vinyl.
The debut by El Camarón in 1969, when he was only 19 years old, with a 22 years old Paco de Lucía… On Tidal this is available as 2018 Remaster.
They played and sang so well together.
Cameron is a great singer. And of course Paco. By chance any listeners out there have a favorite album from La Nina de Los Peines?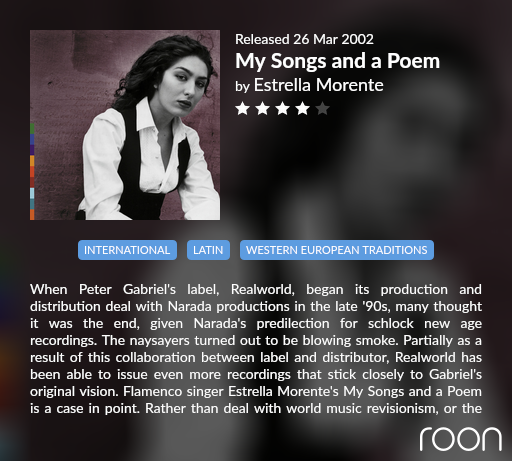 Nice mix of traditional and contemporary Flamenco. I like when her father, Enrique, sings with her.
I started listening to Manitas in the late '60s. One of my favorites still for late night listening or concentrated work.
I was lucky enough to see him live at the Sydney Town Hall around 1970, a concert that is still vivid in my memory. He did this neat trick where he was playing away some complex flamenco "riff" and suddenly he lifted the guitar into the air, held aloft in his left hand, and the music continued essentially unchanged. It took a few moments to realise he was playing the piece only with his left hand flying up and down the fret board while holding the guitar as well. Astonishing.
I have a several of his albums. This is still my favourite: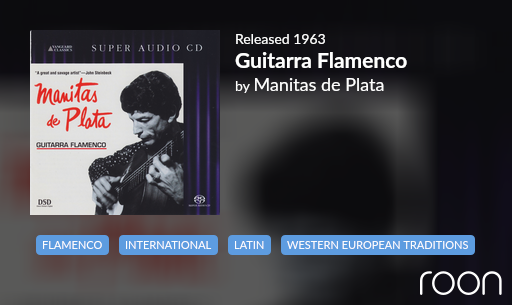 And here's a good track off another: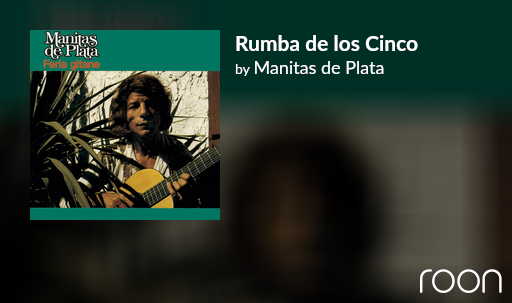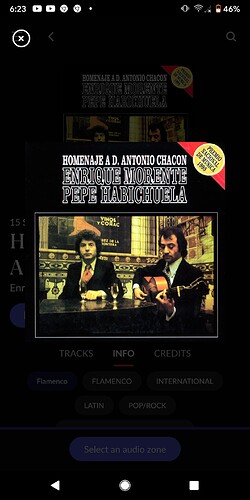 I also like the album "Hands" a lot, but it's not really flamenco, but definitely well worth a listen.
I'd add almost everything Paco De Lucia has made, but one of my favorites is one of his classics when he was young and playing solo.
And then a reintrepation of some of De Falla's amazing pieces
Vicente Amigo - probably the heir apparent
Manolo Sanlucar

Since he's likely an unknown – Grisha Goryachev. Not much of a discography but check out his youtube videos. Russian guy playing flamenco you say?

Listening now and so far it sounds great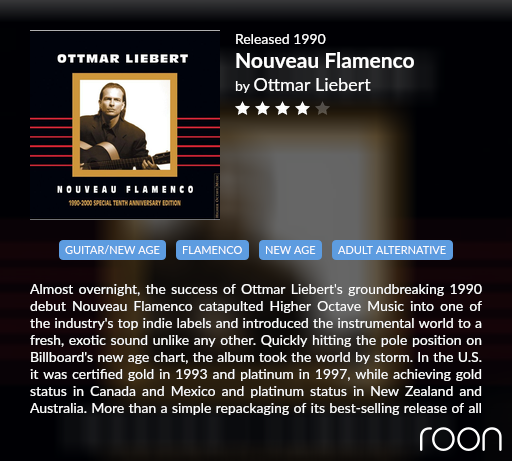 Any recommendation for a woman singer + guitar?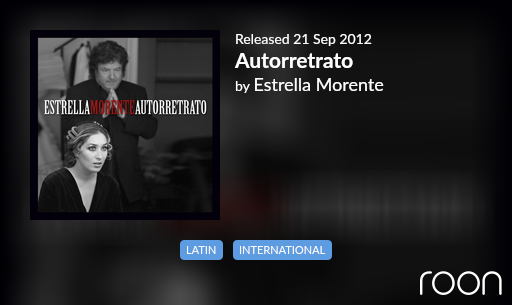 Traditional and Noveau Flemenco and a few other styles.