Core Machine (Operating system/System info/Roon build number)
Roon ROCK Version 1.0 (build 183) stable
Roon Server Version 1.7 (build 511) stable
Network Details (Including networking gear model/manufacturer and if on WiFi/Ethernet)
Everything wired to a Pakedge Router
Description Of Issue
Main Library connected to an SSD Drive connected via USB to the NUC. Works perfectly fine
I had another folder on a QNAP Drive working fine and now it's not working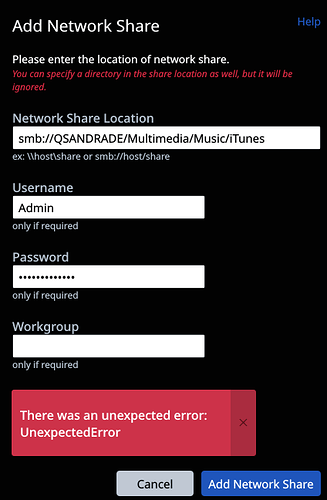 When I try to add it again. I get this error.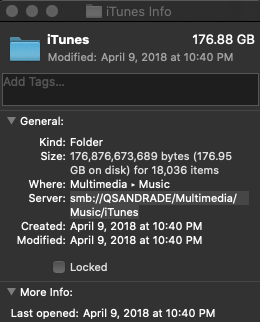 Here's the Storage section where you can see that I no longer have access to my old iTunes library. I didn't do any changes before it stopped working, except for the regular OS updates.


I went through several threads with similar issues, but I can't find the solution.