I cannot seem to get Roon Server to install on the SSD Volume in my QNAP 871.
I created the RoonServer share on the SSD volume. When I install the qpkg, however, there is no option where to put it. The RAATServer and RoonServer sub-folders appear within the RoonServer share I created on the SSD volume. However, when looking at the Volume Management on the QNAP to see what apps/programs are installed on each volume, Roon is showing in the HDD volume, not the SSD.
screenshot attached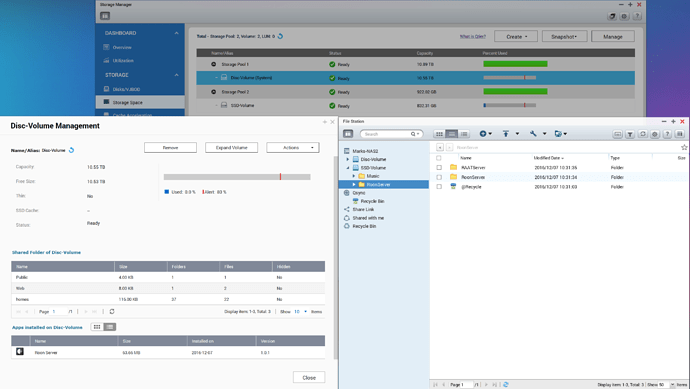 My HDD volume happens to be the System volume as I wanted to keep the SSD volume only for Roon related. Hopefully I can force Roon to install on the SSD volume without having to make that the system volume (which would be a complete re-installation of the QNAP and mean a lot of other stuff gets put on the SSD volume).
any advice welcome