Didn't they also say vinyl was a dead format many years back…


And CD was perfect for ever
I received some vinyl only today from Brooks Williams, and I don't have a decent record deck I would ever put it on.
It was great to support the artist and get number 41/250. It was great unwrapping it with the postman and share that joy as we talked about music and I have a great contact to digitise it for me.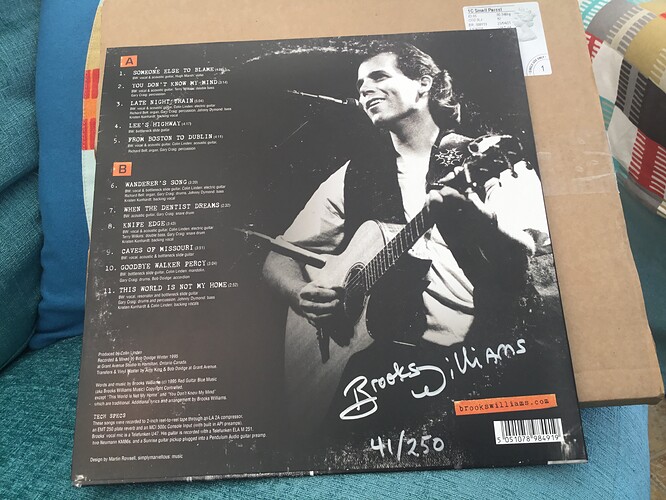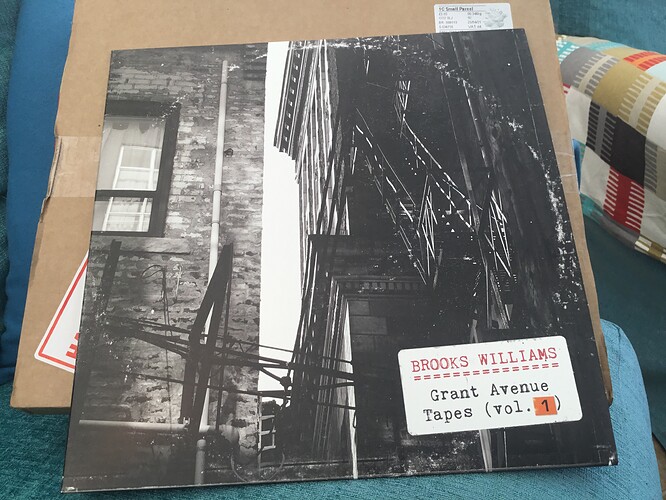 There will always be a niche market and companies to support it…
I expect more of this from artists to generate income at the roots as cars no longer have CD players and they need a way to sell their music. If they can price it right this will boost the trend as you get physical art as well.
I have digitised all of mine. Most of the old punk stuff you can't get anymore.
Nothing beats the needle meeting vinyl though…
You had me until you said digitize it…



Seriously it is great you go to the lengths to support the artist though.
Obviously vinyl is not even remotely close in output to the glory days but it is nice to see a lot of artists do still support the format.
Heck even the humble cassette tape is slowly gaining ground again with quite a number of struggling up and coming bands releasing ep on cassette tape as it is very affordable.
In fact that takes me back to the early eighties when we made demo tapes on a 4 track Fostex I had to send to labels and venues etc.
Rose tinted spectacles time…might have to drag out an old demo tape now…lol.
However i have not and never will digitize a single album.
In my rig vinyl still exceeds streaming in sq and just sheer enjoyment.
But I am a self confessed dinosaur.
I digitised mine incase it got stolen/burnt/trodden on etc etc. A lot of it I couldn't replace easily like original crass albums and chaotic dischord and such like.
Hi!
I moved these posts to a new topic, as they were off topic to the original thread. I did this rather than deleting them, so you can continue your discussion.
I can change the title if you want.
Seriously I do understand the desire and realistic need to digitize some of this precious vinyl.
I will put my lack of doing so down to just being a lazy a$$.
Thanks Daniel, I thought we were pushing it with off topic posts!
Vinyl studio was my best friend. It even finds the meta data and splits tracks close to the proper points for you. I did about 2000
Omg…
2000 albums…in real time!
I got very depressed ripping just about 800 CD and that's at high speed .
You have more dedication than myself!
I found it enjoyable as it made me listen to them all again and discovered how much I loved some of them again following getting sick of them in the past!
I have regular" cull" sessions and go through and look at every album to see what I fear I may never listen to again.
Usually ends with a marathon listening session of the ones I had culled with probably 50% making their way back into the racks…

I find it interesting that cassettes are having a moment. And, there is still a very niche reel to reel sales. (those reel to reel prices at the Tape Project website floored me).
As the topic is formats, a trip down memory lane is in order.
Formats I have embraced at one time or another…
Vinyl.
Cassette tape
Reel to reel tape.
DAT tape
Minidisk
CD
DVD-A
BluRay Audio
Sacd
Never EVER fell for 8 track fortunately!
Before Covid-19 hit there was actually a cassette store day just like record store day.
Atm it is on hiatus, we will see if it returns.
Our local LRS releases local bands cassette tape efforts through their shop on their label.
I am sure there are many more doing the same thing too.
I had an 8 track player in my Ford anglia (Think Harry Potter Flying car) Banging in the Humble Pie Rocking the Fillmore Tape, Four Day Creep is a memory I will never forget, young broke and King Of The Road

Being a child of the 80s I went from cassette Walkman to mini disc Walkman (fab) for outdoors and all in one music centre for vinyl when I got my first job. Never dabbled with blu ray music or reel to reel.
I had a yellow ford Anglia that someone had stuffed a 1500gt motor in from a Cortina.
It spent more time at the side of the road than on it…
F.O.R.D… found on road dead!
I would love an old cortina now though.