Roon Core Machine
Intel NUC D54250WYK
ubuntu 22.04
Remote Client Computer
roon remote version: 1.8 build 1136 production 1x (64bit)
client device: Microsoft Surface Pro 8
client operating system: Windows 11
Networking Gear & Setup Details
Archer A7
WiFi and ethernet
no VPN
Connected Audio Devices
DAC via USB
Number of Tracks in Library
10,000
Description of Issue
This is a screenshot of roon running in "fullscreen" mode activated from roon's sidebar menu.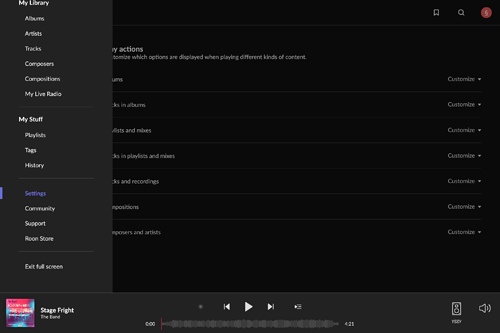 When the tablet is rotated from landscape orientation to portrait orientation, roon no longer occupies the full screen. It doesn't display any window chrome (title bar, resize handles, etc). Its appearance, but not its size, is the same as if it was still running in fullscreen mode. It occupies a square space whose size appears to be the same as the screen height. In this screenshot, the gray desktop can be seen below the chrome-less, non-fullscreen roon.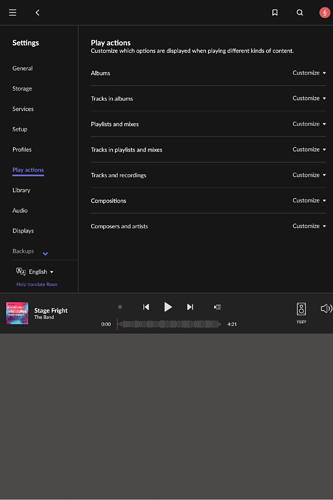 When the screen is rotated back from portrait to landscape, roon occupies the same square space as before. The gray desktop is exposed to the right of roon now.