In my library, the sax player bobby watson is mixed up with another one: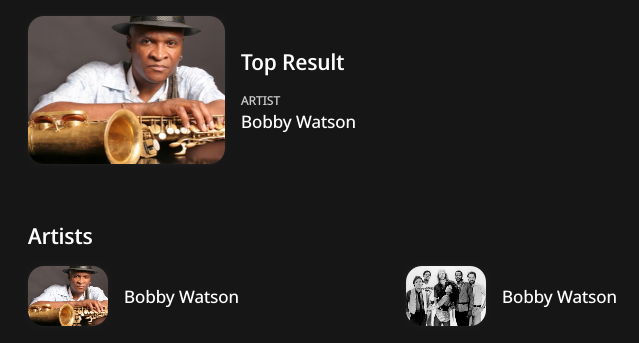 the second one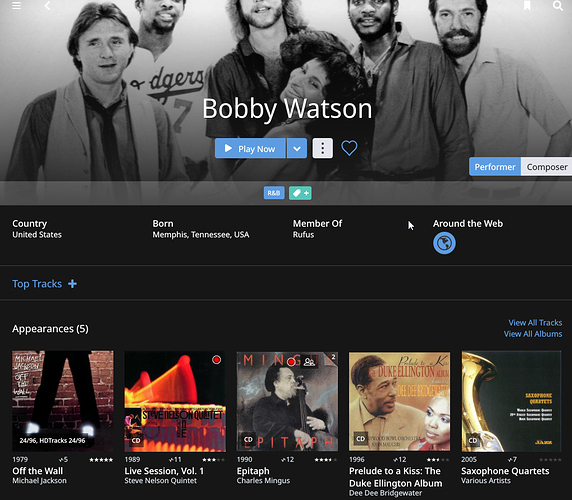 is credited in mingus, dee dee bridgwater, steve nelson and … bobby watson albums, but has nothing to to with them.
this could be a metadata problem, but looking in allmusic it seems it is not:

the problem, in my opinion, is a general error of roon system. suppose there are 2 performers with same name.
-in an identified album, the correct performer is credited via roon metadata
-but if the files are tagged (clearly, with the same name), roon instead of matching the tag with its metadata, SISTEMATICALLY chooses to match the file tag with any other performer matching with that name in its database.
this is something i have already reported.