Normally I edit my own tags. But on occasion I edit roon tags when It's just not convenient to fire up an external tagger (i.e. I cannot be bothered). I have just noticed that my roon edited genre tags are not mapping to generic roon genre tags. Old habits die hard and my personal convention for "Choral" was always "Classical/Choral". So I have mapped my "Classical/Choral" to roon "Choral". For some reason, in this Verdi Requiem there was no "Classical/Choral" tag set so instinctively I just put that in as a roon edit on the album edit page: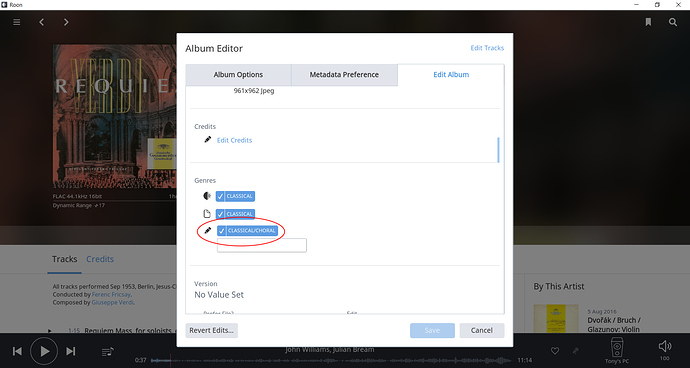 However, it is not mapping to "Choral" like my own file edits: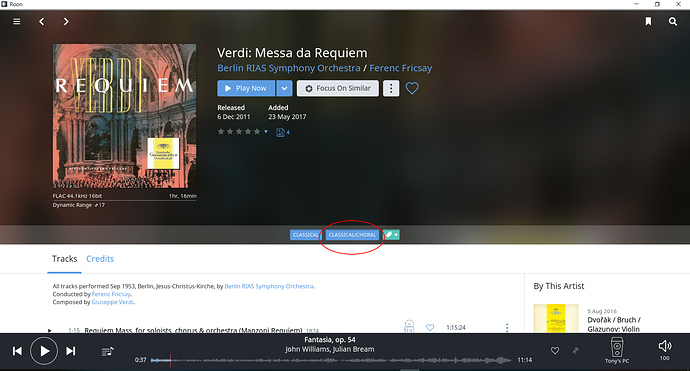 If I directly edit my files with my usual "Classical/Choral" then I get the expected mapping but i still have an additional redundant "Classical/Choral" which I have to remove manually: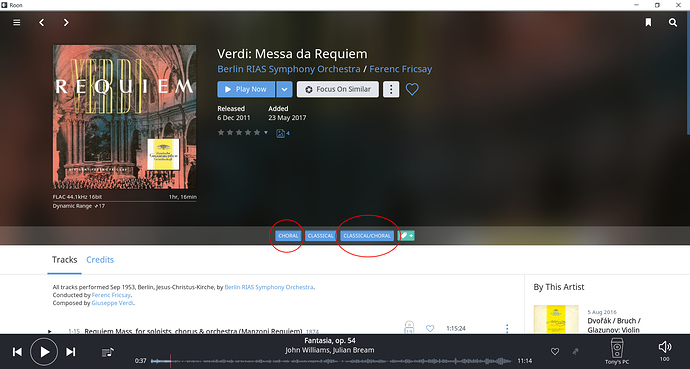 Maybe I have misunderstood something? I just assumed that a roon edit would behave the same as a file edit. Whatever the cause, I have a bit of a problem now. I really have no idea in how many cases I did this. Is there an easy way of finding out my roon genre edits?