Roon Core Machine
N/A
Networking Gear & Setup Details
N/A
Connected Audio Devices
N/A
Number of Tracks in Library
+500k
Description of Issue
I have started a new thread as my other thread concerns artist/composer search. This one concerns genre search but seems different to me and shouldn't be lost in the detail of the other thread. But mods feels free to tack this on the end of the other thread if you prefer.
Search is not returning any results at all on genre searches. This search on "Jazz" is extreme: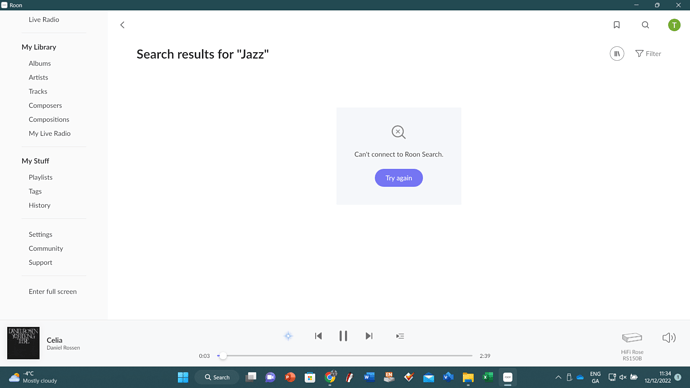 But searches on other genres will return no "genre" section like "Tags" or Labels" that I can scroll to at the bottom. For example the top result for "Pop/Rock" that I get is this and even if I click on the album it has no "PopRock" genre so I cannot get to the Pop/Rock genre via that route: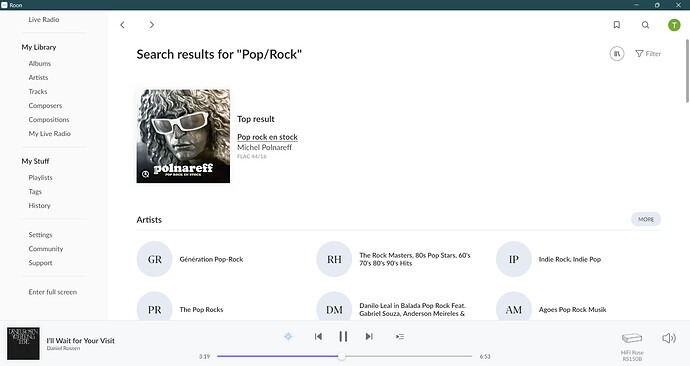 None of my Classical sub-genres work either. So for example if I search for "Chamber Music" I get no genre section of Chamber Music and related genres. Instead I get a "World" album that happens to have a "Chamber Music" title which also has no "Chamber Music" genre tag so I cannot get to the Chamber Music genre via that route either: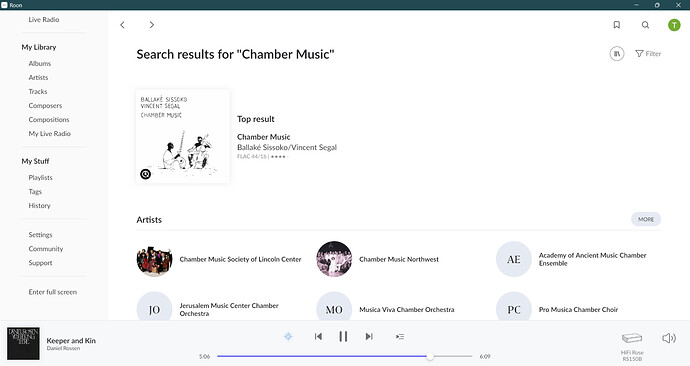 Of course I can browse on a recently added album where I know there is a "Chamber Music" tag or I can search on an artist that I know plays a lot of Chamber Music but that degree of search indirection is not really satisfactory it seems to me.