Okay, my PS Audio Perfect Wave II DAC works fine with Roon. I installed HQPlayer. Under Roon Setup_Audio, both are shown under Roon Ready. When I choose PS Audio DAC and then start a recording playing, it works fine. If I then select HQPlayer while the recording is playing, Setup shows HQPlayer is selected, but the music moving vertical bars to the left of the HQPlayer zone box are not active. Those in the PS Audio box are still active and I still get the music. If I start out selecting HQPlayer, its vertical bars move, but there is no music and the musical selection is not showing on the DAC display.
Trying to make this simple: When I open the HQPlayer Settings screen, I see an Output Device Settings section. Under Backend, it is set to WASAPI. Under Device it shows Device Endpoint. When I select that, PS Audio does not show, just Headphones and Speakers. Yet PS Audio is set as a Zone (correct term?) in the Roon Setup_Audio. Is this my problem? Is it fixable? I will repost my HQPlayer setup screens.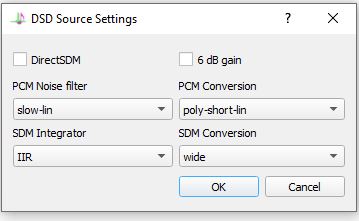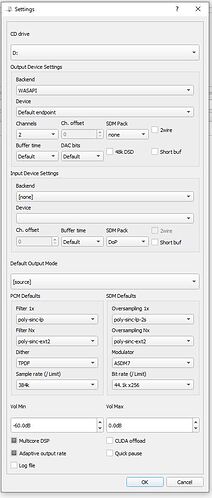 So looking forward to getting HQPlayer working!