Roon Core Machine
Intel NUC8i3BEH, 32GB RAM, Ubuntu 20.04LTS
Roon Core version 1.8 (build 943)
Networking Gear & Setup Details
Ethernet connected.
I use Private Internet Access VPN on the Ubuntu installation, but have tried allowing Roon binaries through as part of a split network setting (Roon software located in /opt/RoonServer/RoonDotnet)
Connected Audio Devices
Macbook Air M1 2020 model, running Roon Version 1.8 (build 943)
Pad Pro 2020 model, running Roon Version 1.8 (build 943)
Number of Tracks in Library
83,000 tracks
Description of Issue
I have noticed more and more that Album artwork is no longer being displayed. Instead I just see a Grey Square.
What is also really weird is that when I am scrolling through recently added albums (for example), I see the album covers normally, and then some will just turn grey! And if I start scrolling again (so they disappear off screen) the album cover can be seen again as the album travels as it is about to leave the screen, and then when I scroll back, I can see the album cover, before it turns grey again…!
Here are two examples where the album artwork is showing and then not showing (grey squares)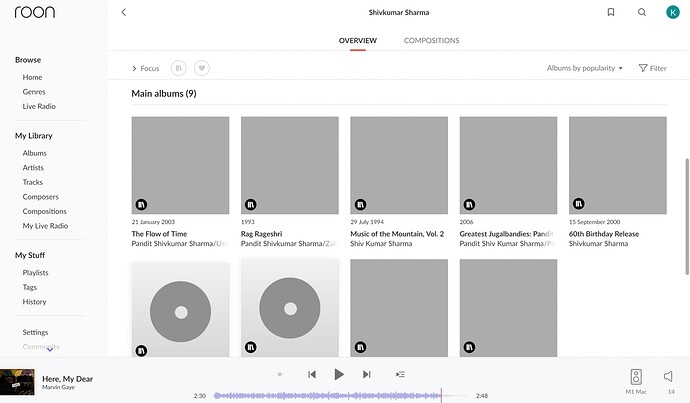 and then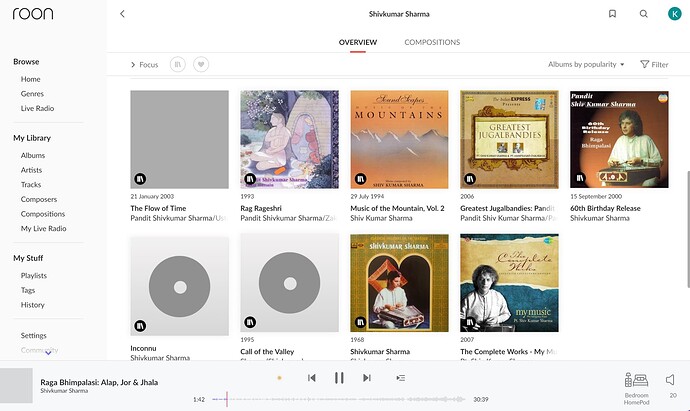 So obviously the data for the album covers is there, but why then do the grey squares appear?
I can click on an album, I then get taken to the to the next screen, the album cover appears and then quickly turns to grey…?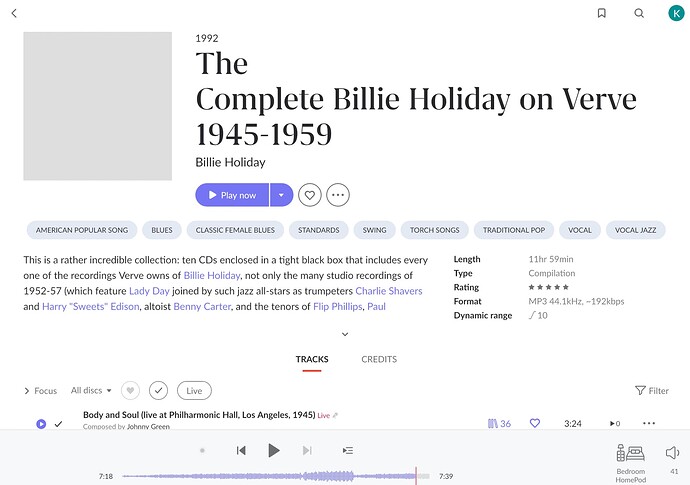 Please help.