Here is the issue I have, I have Roon feeding a Bartok upstairs. Downstairs I have BlueSound Nodes. Roon works on both though I cannot group them to play the same content.
Screen Shots.
Appreciate any help.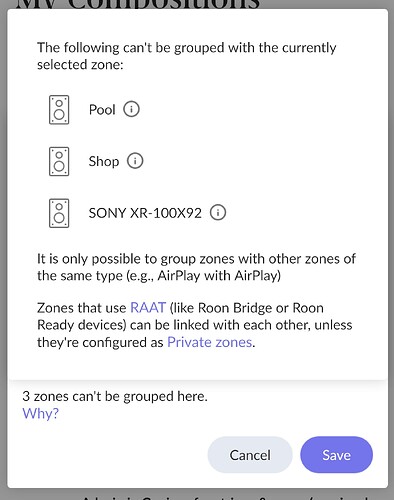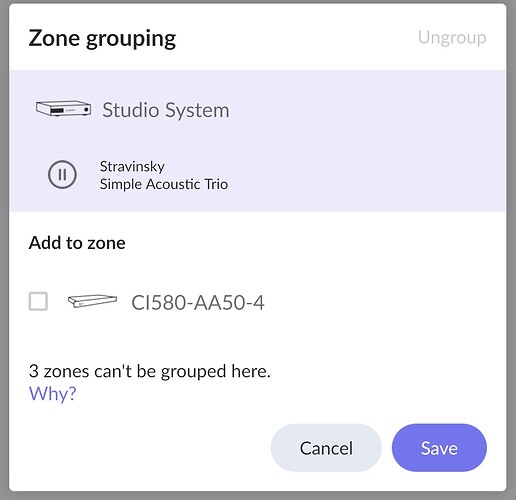 Not sure what a Private Zone is or how to set that up?