Roon Core Machine
Intel NUC 11 Pro NUC11PAHi7 Home & Business Desktop Mini PC
Intel Core i7-1165G7 4-Core, 2.8–4.7 GHz Turbo,8 Thread, 12MB Cache,
16GB DDR4 RAM,
512GB PCIe M.2 (OS)
1TB SSD (Music Storage)
The most recent bios - PA0050.
ROCK (Roon 2.0 Build 1211).
Networking Gear & Setup Details
1GB Ethernet with all devices on the same subnet.
Connected Audio Devices
Denon x3700h over HDMI
Number of Tracks in Library
7,000
Description of Issue
I'm getting distortion over HDMI from time to time, sometimes I can play music for 10 minutes, others for an hour before it starts. The best way to describe it is highly metallic / digitized / distorted (Dropbox link to sample). The only resolution I've found is to unplug and restart the Rock.
I can play mp3, m4a, flac, dsd, mch dsd and none of those specifically cause the issue to start.
I have tried 2 HDMI cables.
Adjusted the bit rate to 24 to match the maximum capability of the receiver over HDMI.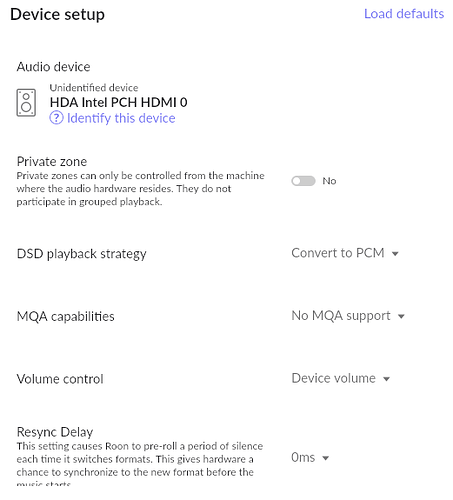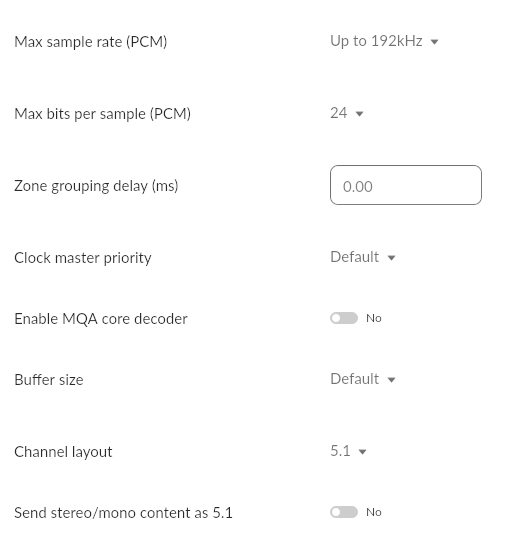 Receiver HDMI Compatibility -


The last song it was playing when the distortion began. I was able to replay the same song with no issue after rebooting the Rock.