I'm trying to get Roon's new multichannel audio working over the HDMI output on my Intel NUC (Skull Canyon). There are lot's of audio devices available, :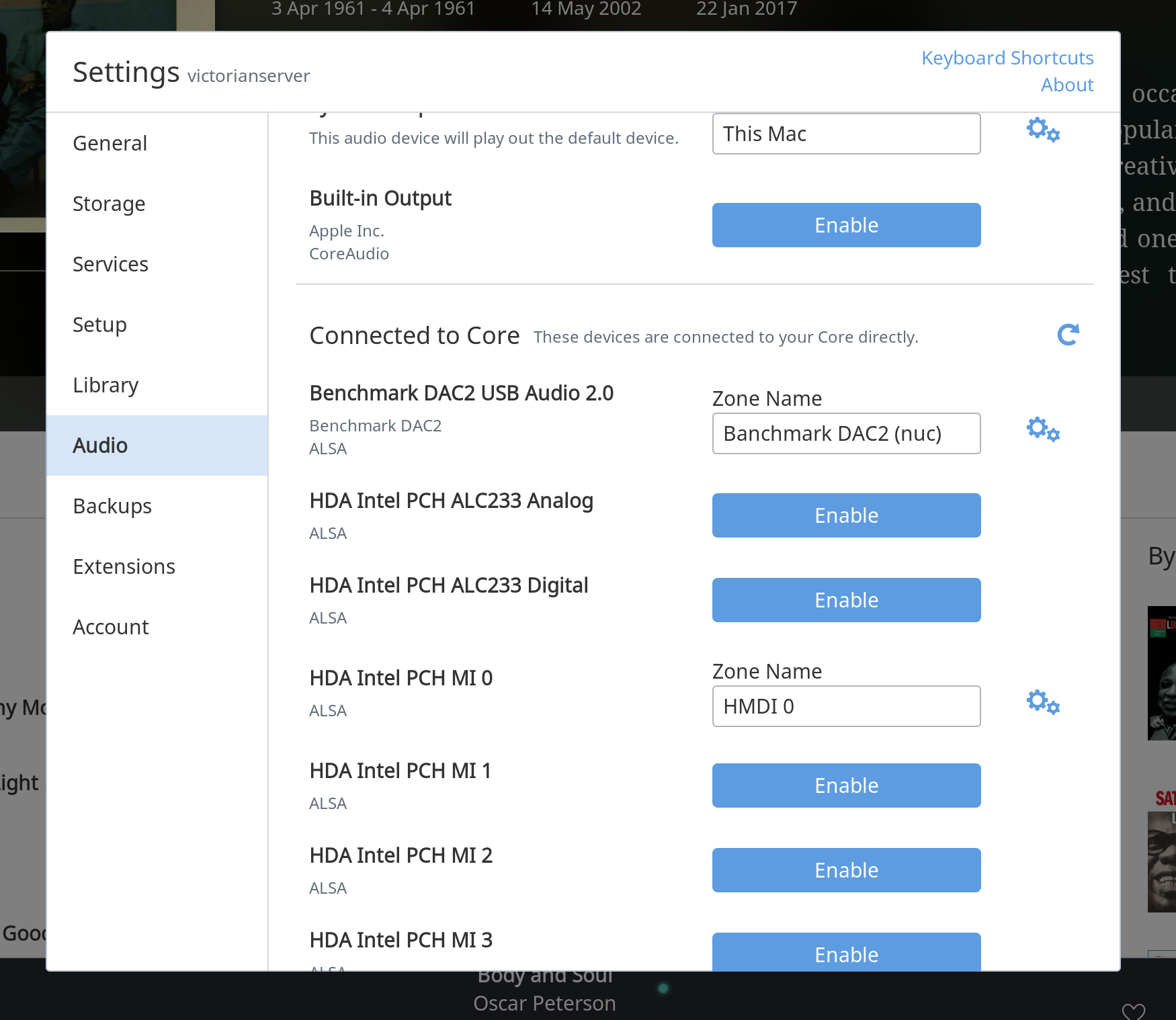 I can play 2 channel audio well. However I can't configure the device as multichannel: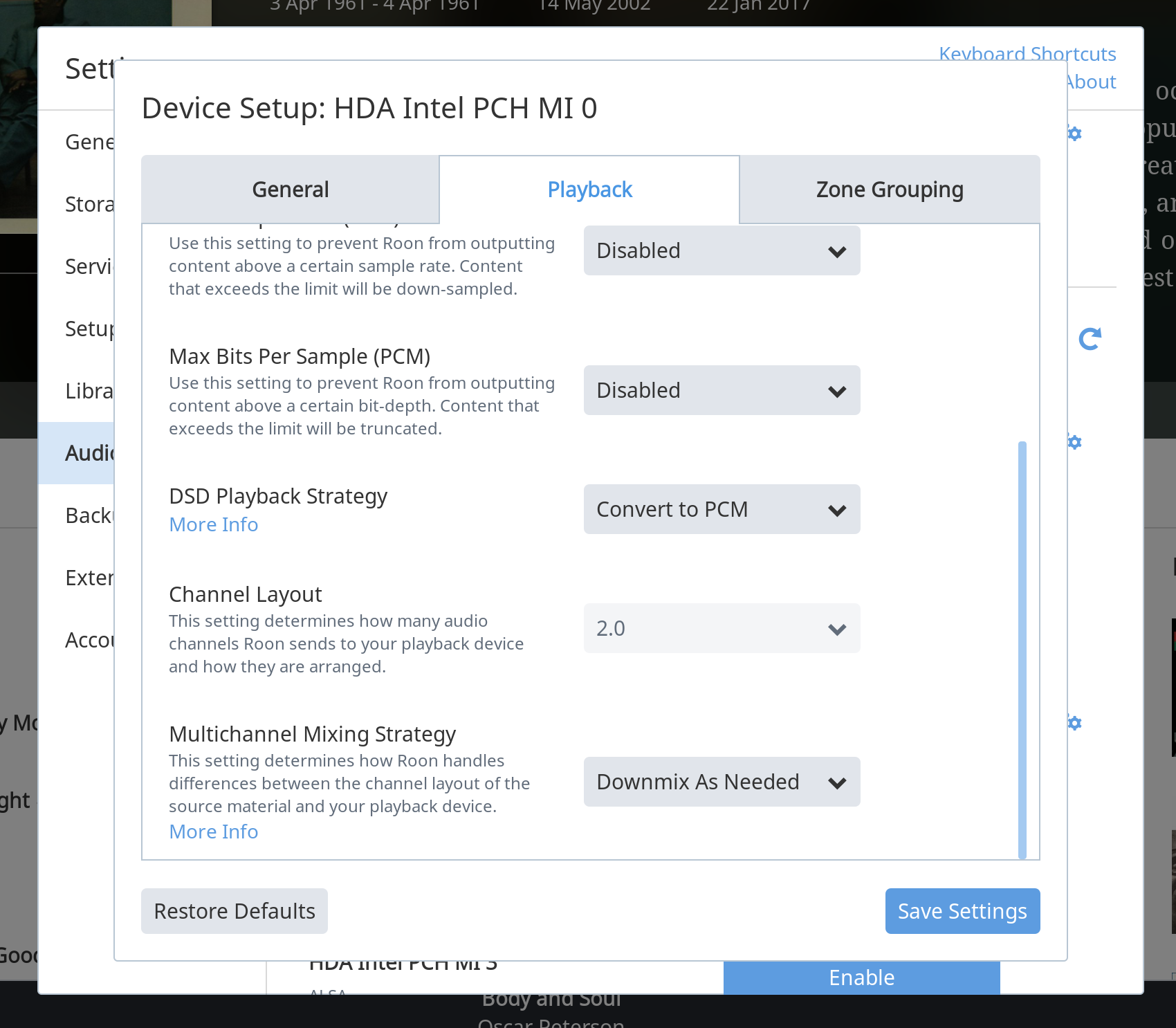 I've got a feeling that this is a linux / also configuration issue - but I have no idea where to start with that. Any help would be appreciated.
Here is the output of alas-info.sh
And the output of aplay -l
$ aplay -l
**** List of PLAYBACK Hardware Devices ****
card 0: PCH [HDA Intel PCH], device 0: ALC233 Analog [ALC233 Analog]
Subdevices: 1/1
Subdevice #0: subdevice #0
card 0: PCH [HDA Intel PCH], device 1: ALC233 Digital [ALC233 Digital]
Subdevices: 1/1
Subdevice #0: subdevice #0
card 0: PCH [HDA Intel PCH], device 3: HDMI 0 [HDMI 0]
Subdevices: 0/1
Subdevice #0: subdevice #0
card 0: PCH [HDA Intel PCH], device 7: HDMI 1 [HDMI 1]
Subdevices: 1/1
Subdevice #0: subdevice #0
card 0: PCH [HDA Intel PCH], device 8: HDMI 2 [HDMI 2]
Subdevices: 1/1
Subdevice #0: subdevice #0
card 0: PCH [HDA Intel PCH], device 9: HDMI 3 [HDMI 3]
Subdevices: 1/1
Subdevice #0: subdevice #0
card 0: PCH [HDA Intel PCH], device 10: HDMI 4 [HDMI 4]
Subdevices: 1/1
Subdevice #0: subdevice #0
card 1: B20 [Benchmark DAC2 USB Audio 2.0], device 0: USB Audio [USB Audio]
Subdevices: 1/1
Subdevice #0: subdevice #0