After trying unsuccessfully to get HQPlayer in NAA mode to work with Roon, I am now trying to get it to work without Roon - upon the advice of many people in this form an in CA.
I have HQPlayer running on a Mac Mini that's on the LAN. My DAC is an LH Labs Geek Pulse X Infinity is connected to a microRendu as the NAA.
I can access the Mac Mini via the network and I can see the microRendu in the Shared list on the Mac Mini.
In HQPlayer preferences in Backend, I have it set to NetworkAudioAdapter and under Device, my DAC is selected.
Here's a screenshot of my preferences: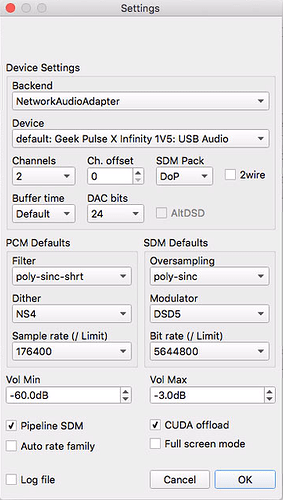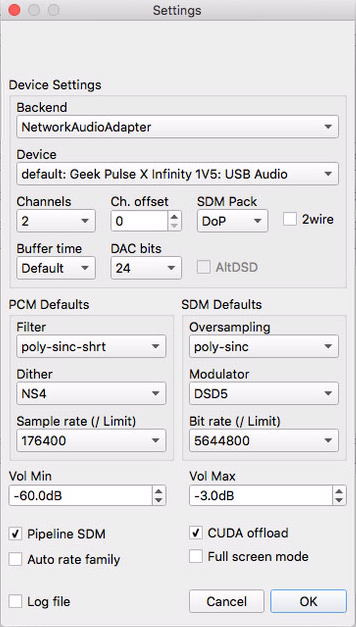 I imported a few tracks on to my Mac Mini to try, but the tracks just are not playing. The track will load and the play button is depressed, but the Time does not move. When I stop it and try again, I get the progress bar moving back and forth and there's no way to stop it other than force quitting an application.
Does anyone have any ideas on what I could be doing wrong in my setup?
Thanks,
Gary