Core Machine (Operating system/System info/Roon build number)
Wind9ows 10 Pro / Intel NUC7i5BNK / Roon Server Build 528
Wired Ethernet for Core and Outputs, WiFi for Controls
Audio Devices (Specify what device you're using and its connection type - USB/HDMI/etc.)
Allo USBridge Signature to Orchard Audio PecanPi USB DAC via USB
Description Of Issue
I'm seeing high CPU and memory usage for build 528 on macOS 10.14.6. Here are some screenshots with details. This is enough to cause the fan in the laptop to come on when Roon is just idling. Again, I'm only using this laptop for a Control. Core is on a different machine (the NUC).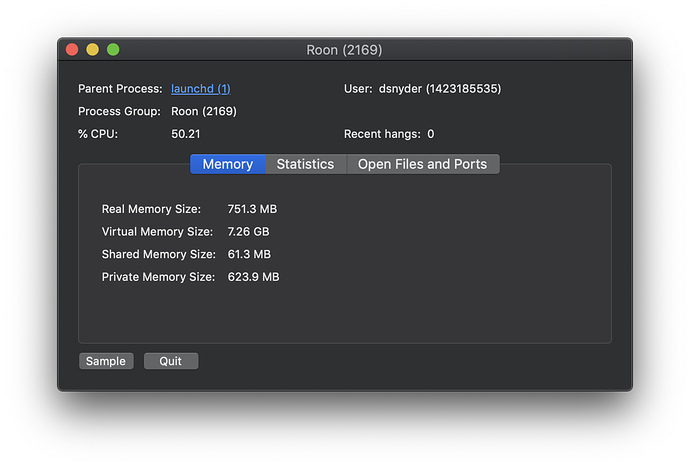 I don't think a MacBook Pro 2019 with i7 processor should have to work so hard to run Roon.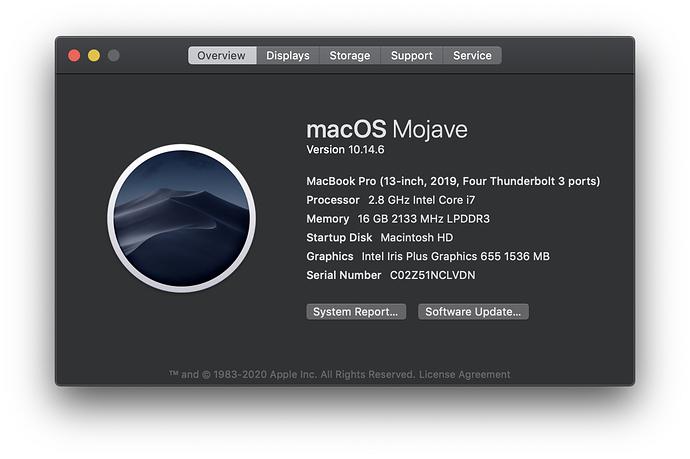 I've heard of others experiencing the same issue, so this may be a duplicate report. I"m happy to upload my log file if that would be helpful.